Missouri Journalism and Law Schools Set to Blaze New Paths in Study of Media and Conflict
Center for the Study of Conflict, Law and the Media to Host International Conference
Columbia, Mo. (Sept. 13, 2006) — The Center for the Study of Conflict, Law and the Media, a groundbreaking collaboration linking the Missouri School of Journalism and University of Missouri-Columbia School of Law, is hosting an international conference, "News Reporting and Its Impact on Conflict," September 15-16 in Hulston Hall on the MU campus. By bringing together an international group of scholars, the Center intends to cultivate a research agenda that will ultimately elevate news coverage of conflict.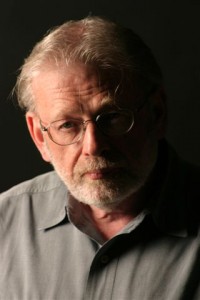 The event will kickoff with a reception from 5:30 – 7:30 p.m., Thursday, Sept. 14, in the Marvin D. McQueen Rotunda of Lee Hills Hall. All interested persons and the media are invited to meet the participants and view the Pictures of the Year International slide show of dramatic images depicting conflict.
Prominent scholars from a variety of disciplines, including law, journalism, conflict resolution, psychology, communication and political science will brainstorm issues relating to media's impact on conflict, and the degree to which it helps or hinders its resolution.
For two days, researchers from academic institutions such as Harvard, Southern California, Wisconsin, Purdue, Marquette, Bar-Ilan (Israel) and Missouri will consider the state of the academy's current knowledge about the interaction between news reporting and conflict, determine what issues require further study, and then establish a set of priorities for further research. In addition, the group will consider ways to move from theory to practice in an effort to rethink professional standards and practices.
"Whether journalists can report on conflict in a way that can have a constructive influence on conflict and its resolution without abandoning traditional principles of objectivity, independence, fairness and balance is a 'red flag' issue for many journalists," said Michael Jonathan Grinfeld, an associate professor at the School of Journalism, and a co-director of the Center. "They're legitimately concerned that what could be perceived as establishing an agenda could interfere with freedom of expression and American journalism's watchdog role. We need to better define media's role, and then generate new ideas on how journalists can do a better job of serving their local, national or international communities when it comes to covering conflict."
Richard C. Reuben, an MU law professor who is also a co-director of the Center, says the gathering of scholars will be one of the country's most comprehensive evaluations of media's coverage of conflict.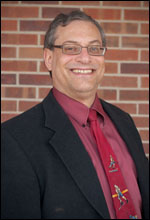 "It promises to pave a new path of inquiry," he says, "one that we're hoping will ultimately uplift news reporting on conflict and dispel the sense that coverage is biased or sensationalized. This is just a beginning, though we're confident that the Center, through its continuing work, will reach its lofty goals."
The Law School's Journal of Dispute Resolution will publish papers prepared by the scholars in an upcoming issue, and participants are in the early stages of planning a book that will further explore issues raised at the conference.
The Center's mission — to enhance the media's ability to inform the rule of law and the constructive resolution of conflict, and to reinforce First Amendment media protections and the free flow of information everywhere — is accomplished through research, teaching and public service. It already has underway an array of activities, including projects involving domestic violence and health care access, unique training and curricular initiatives, and community outreach.
Additional speakers at the conference include Brian L. Foster, MU provost, Dean Mills, dean of the Missouri School of Journalism, Larry Dessem, dean of the MU School of Law, Pam Johnson, executive director of the Donald W. Reynolds Journalism Institute, and Handy Williamson, MU vice provost for international programs and strategic initiatives.
Sponsors of the symposiums include the Missouri School of Journalism, the Donald W. Reynolds Journalism Institute, MU School of Law, Center for the Study of Dispute Resolution and the MU Office of the Vice Provost for International Programs and Faculty Development.
Participants include:
Sandra Ball-Rokeach, University of Southern California, Annenberg School of Communication
Glen Cameron, Maxine Wilson Gregory Chair in Journalism Research, Missouri School of Journalism
Stephanie Craft, associate professor, Missouri School of Journalism
Eytan Gilboa, professor of communication and government, Bar-Ilan University, Israel
Michael Grinfeld, associate professor, Missouri School of Journalism
Susan Hackley, director, Harvard Program on Negotiation
Philip J. Harter, Earl F. Nelson Professor of Law, University of Missouri-Columbia, School of Law
Pam Johnson, executive director, Donald W. Reynolds Journalism Institute, at the University of Missouri
Ed Lambeth, professor emeritus, Missouri School of Journalism
John Lande, associate professor, University of Missouri-Columbia School of Law
James Levin, associate director of the Center for the Study of Dispute Resolution, University of Missouri-Columbia
Stuart Loory, Lee Hills Chair in Free Press Studies, Missouri School of Journalism
Sorin Matei, assistant professor, Purdue University, Department of Communication
Douglas McLeod, professor, University of Wisconsin-Madison, School of Journalism and Mass Communication
Dean Pruitt, distinguished scholar in residence, George Mason University, Institute for Conflict Analysis and Resolution
Linda Putnam, professor, Texas A&M, Department of Communication
Richard Reuben, associate professor, University of Missouri-Columbia, School of Law
Len Riskin, C.A. Leedy Professor of Law and Isidor Loeb Professor of Law, University of Missouri-Columbia, School of Law
Philip M. Seib, Marquette University College of Communication, Department of Journalism
Byron Scott, professor emeritus, Missouri School of Journalism
Hemant Shah, University of Wisconsin-Madison School of Journalism and Mass Communication
Esther Thorson, associate dean for graduate studies and director of research, Missouri School of Journalism and Donald W. Reynolds Journalism Institute
Updated: August 26, 2020
Related Stories
Expand All
Collapse All
---