Missouri Journalism Professor Betty Winfield to Be Inducted into Alumni Hall of Fame at the University of Washington
Seattle, Wash. (Sept. 6, 2011) — Missouri School of Journalism Professor Betty Houchin Winfield will be inducted into the University of Washington's Communication Alumni Hall of Fame during an Oct. 19 reception. She earned her doctoral degree there in 1978.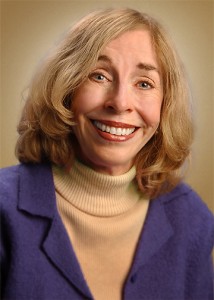 This recognition is for outstanding alumni who are distinguished for their service and achievements over a period of years since graduation from UW. Since its inception in 2004, 55 alumni have received this prestigious honor, including Washington Governor Christine Gregoire. Living members of the Alumni Hall of Fame select each year's winners.
Winfield joined the Missouri School of Journalism faculty in 1990 and retired in 2011. She also held appointments in the Department of Political Science and the Harry S. Truman School of Public Affairs at the University of Missouri.
Before joining the Missouri journalism faculty, Winfield was a professor of communication and American studies at Washington State University. She held post-doctoral fellowships at the Shorenstein Center for Press, Politics and Public Policy at Harvard University and the Freedom Forum at Columbia University. Among Winfield's four books are "Journalism, 1908: Birth of a Profession" and the award-winning "FDR and the News Media." Her other publications include two monographs, 12 book chapters and more than 80 encyclopedia and journal articles.
Winfield has given numerous scholarly lectures and competitive papers on mass media history and White House communication. Among them are analyses of the free expression conflicts with the commander-in-chief role of the president, the models of attorneys general during wartime, and first lady relationships with the public and the media. Her current vein of research involves how journalists use history in their stories.
Winfield has received some of journalism education's highest honors. In 2008, she received the 24th annual Covert Award for the best publication in Mass Communication History from the Association for Education in Journalism and Mass Communication and the American Journalism Historians Association's inaugural teaching excellence award. In 2003, Winfield was honored as the first journalism professor to receive a system-wide University of Missouri Curators' Professorship. In 2002, she received the MU Faculty-Alumni Award and will receive the Alumni Association Distinguished Faculty Award in November. The University of Missouri awarded Winfield its prestigious Thomas Jefferson Award in 1998 for an "academic career embodying the Jeffersonian principles and ideals in scholarship and teaching."
Updated: June 3, 2020
Related Stories
Expand All
Collapse All
---