Betty Houchin Winfield Awarded Prestigious Curators' Professorship
Columbia, Mo. (Feb. 24, 2003) — Betty Houchin Winfield, PhD, a professor in the Missouri School of Journalism, has been awarded the University's most prestigious designation, a Curators' Professorship, for her outstanding scholarly work in political communication. She is the first professor in the School of Journalism to be awarded this appointment.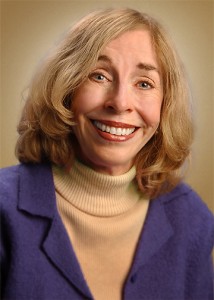 Winfield, who also serves as an adjunct professor in the Department of Political Science and an affiliated professor in the Harry S. Truman School of Public Affairs, has published three books and over 70 journal articles and scholarly papers on White House communication. Her major contributions to the field have included a study of Franklin D. Roosevelt and his administration's management of the news during times of crisis and her work assessing media coverage of first ladies. Winfield attributes her long-held interest in political communication to growing up in a family that regularly discussed politics at the dinner table. Her grandmother served as a State of Texas' county treasurer for 26 years.
The Curators' Professorship is awarded to the UM system's most successful and prominent scholars, as identified by their departments and their peers in the field. Of the nearly 1,600 faculty at the University of Missouri, only 28 have been elevated to the rank of Curators' Professor. Winfield is one of only two professors at the University of Missouri to receive this honor in 2003.
Winfield admitted to being a little intimidated by her new title. "I hope I can live up to it. My career is a work in progress," she said. As a Curators' Professor she will travel to campuses throughout the country to lecture on mass media and politics. Winfield will continue to teach and pursue her research into political communication.
Winfield was previously awarded the University of Missouri system's Thomas Jefferson Award for an Academic Career Embodying the Jeffersonian Principles and Ideals in Scholarship and Teaching (1998) and the MU Faculty Alumni Award (2002).
Updated: February 26, 2020
Related Stories
Expand All
Collapse All
---