Missouri Journalism Professor Studies Influence of 19th Century Journalism in Shaping the Nation's History
By Emily Smith
MU News Bureau
Columbia, Mo. (March 6, 2008) — The adage that "journalism is the first draft of history" proved to be true in a new study by Betty Winfield, an MU Curators' professor at the Missouri School of Journalism. The study, "The Continuous Past: Historical Referents in Nineteenth-Century American Journalism," revealed that 19th century American journalism was significantly influential in shaping the nation's early history in an era when there were little or no published history records.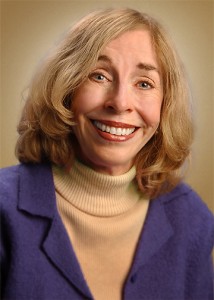 Winfield co-authored the study, published in Journalism and Communication Monographs (summer 2007), with Janice Hume, BJ '81, MA '95, PhD '97, associate professor at the University of Georgia. Winfield and Hume based the study on 2,000 magazine article titles and newspaper headlines from various publications throughout the 19th century. Organizing titles into particular groups and tracking patterns, Winfield found a striking increase in historical references from the beginning of the century to 1900, when historians first began recording the nation's past. Winfield said that journalists created a particular national story by referencing certain people and events, which emerged as collective memory.
"Magazine and newspaper journalists played a crucial role in publicizing national history before there were professional historians," Winfield said. "Magazine circulation was increasing, production was easy and distribution was free to the public. Journalists began writing longer news stories and, by connecting events of the present to the past, they created meaning and placed the news in context for their readers."
To understand patterns and themes and illustrate how journalists progressively used history, Winfield said it was necessary to examine journalism's public role throughout the 19th century. The study found historical references in titles were primarily used for context and placement; other themes included nostalgia, values and analogies.
"We found that selective bits of history were used by journalists," Winfield said. "Stories were aimed toward a certain Anglo-Saxon, white male nation, and usually women, African Americans, Native Americans and immigrants were not portrayed. This selective media proved very influential on the nation's culture."
Other studies have focused on specific events or shorter time periods, but no previous study has examined historical references in news accounts during the 19th century, Winfield said.
"Nineteenth century journalism reiterated a particular American story, not only to those who had been here a while, but also to new immigrants; it shaped the definition of America and gave the United States a national identity," she said.
Winfield is the editor of a forthcoming book, Journalism—1908: Birth of a Profession, which looks at the historical journalism context leading up to the founding of the Missouri School of Journalism, the world's first, in 1908. All contributors to the book have a Missouri Journalism connection, either as former students and faculty or current faculty. The book will be published by the University of Missouri Press and available this fall.
Updated: April 27, 2020
Related Stories
Expand All
Collapse All
---