Master's Thesis Research Featured During Recent American Society of News Editors Webinar on Design Hubs
Rachel Schallom, MA '12, Studied Job Satisfaction among Designers Employed by Traditional Newsrooms and Design Hubs
Columbia, Mo. (March 28, 2013) — The American Society of News Editors featured the research Rachel Schallom, BJ '10, MA '12, conducted for her master's thesis during its second leadership and management webinar of the year.
Schallom, who now serves as a print and Web designer for the South Florida Sun Sentinel in Fort Lauderdale, investigated job satisfaction among designers employed by both traditional newsrooms and design hubs. She believes her findings can reduce turnover, noting that "there is little financial room for error in the industry right now." Assistant Professor Tim Vos chaired Schallom's master's committee.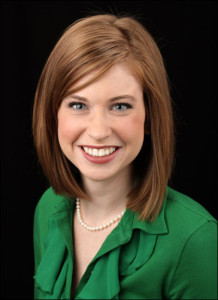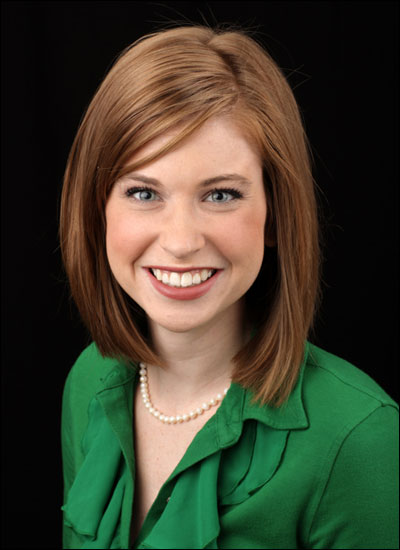 "By identifying what designers value, both they and their editors can anticipate whether they will be satisfied with their jobs," Schallom said. "This knowledge can lead to less turnover, thereby thwarting unnecessary expenses."
Key findings of Schallom's research include:
Seventy percent of the designers interviewed by Schallom self-identified as journalists. All of the designers employed by traditional newsrooms self-identified as journalists, while 40 percent of designers employed by hubs self-identified as journalists.

Designers who self-identified as journalists overall found more satisfaction working in newsrooms, while designers who did not self-identify as journalists found more satisfaction working at hubs.

Designers who self-identified as journalists valued collaboration with their coworkers, while designers who did not self-identify as journalists valued creative freedom and artistic expression.
Schallom said that the findings from her research encourage all designers, and journalists in general, to examine what they find most satisfying about their job.
"As news organizations continue to evolve to keep up with the industry demands, it is important for job seekers to know what they are looking for and what a job environment can provide," she said.
Tracy Collins, the nationally-known director of the Gannett design hub in Phoenix, led the discussion about the centralized copy/design desk model that has been adopted by many of the nation's leading papers.
Poynter.org also featured Schallom's master's thesis research in a March 19 article, "Journalist or Illustrator: How Self Identification Affects Designers' Job Satisfaction."
For more information, Schallom discusses her research on her website. Her thesis is publicly available through the Frank D. Martin Journalism Library.
ASNE is the nation's premier organization for journalism leaders. It announced a new partnership with the Missouri School of Journalism in 2012 and is today headquartered at the Donald W. Reynolds Journalism Institute on the University of Missouri campus.
Updated: August 3, 2020
Related Stories
Expand All
Collapse All
---