Meet New J-Students: Micki Hirschhorn
By Katie Pylipow
Micki Hirschhorn has a strong passion for journalism. That passion has already led her to co-anchor the broadcast news program at her high school, be a senior writing editor of her school's newspaper and help conceptualize and bring to fruition two award-winning documentaries. And now, she says, that passion has led her to the Missouri School of Journalism.
The Argyle, Texas, native realized she had a love for writing in middle school. A few years later, during her time as vice-president of her class, she discovered her love for speaking. Then, she decided to put the two together and found broadcast journalism.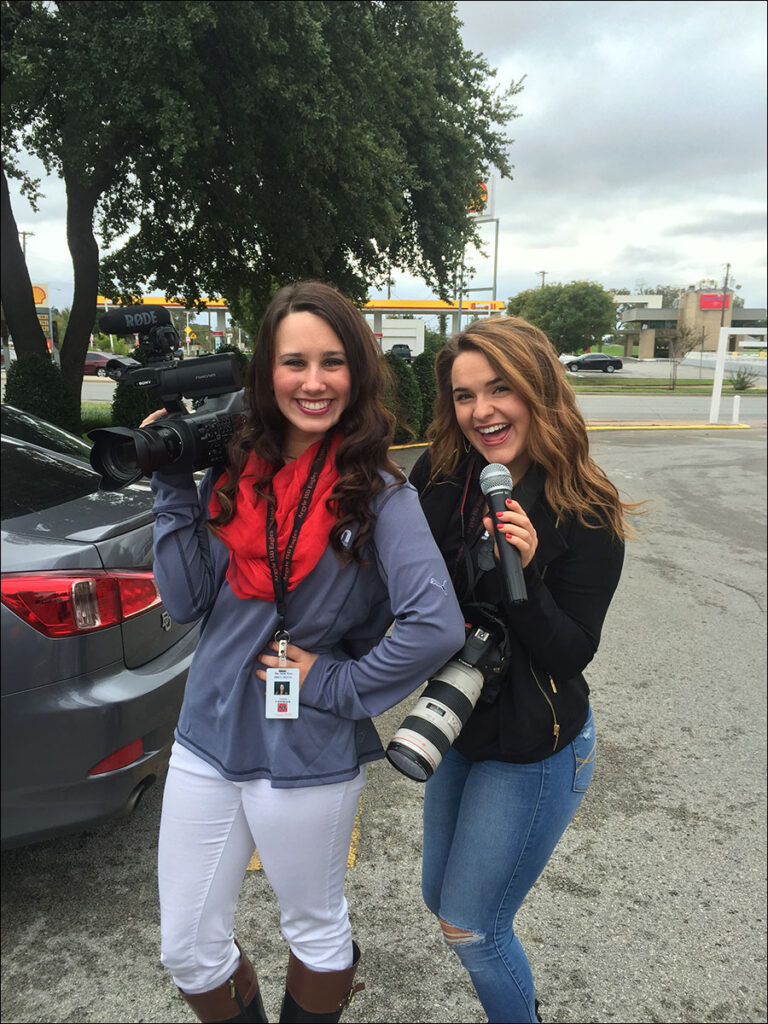 "The Talon," Argyle High School's student publications, started the broadcast news program at the beginning of Hirschhorn's senior year. Among the media included under The Talon umbrella are print, digital, Web, social and documentary film.
With the help of their newspaper teacher, The Talon staff gathered lights, cameras and even built a news desk. They began pre-recording 7-to-10 minute newscasts to air during their high school's announcement period.
Because of the small staff size, many members of the news team were doing multiple jobs. Hirschhorn was an anchor, reporter and head of the entertainment beat.
"There were a lot of moving parts. We had to juggle finding stories, writing scripts, recording the anchor part and recording voice-overs," Hirschhorn says. "We wanted to make sure we were doing everything correctly."
The newscast aired a show every nine weeks and featured what Hirschhorn calls "the underdogs." Many stories focused on students who may not have always been in the spotlight.
"There was a girl no one knew had her pilot's license and was flying planes on the weekend," Hirschhorn explains. "So, we did a story on her and showed what her weekends were really like."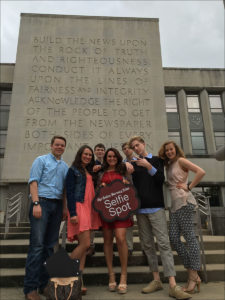 The show was a success. Hirschhorn says she knew the students were watching it because they would comment on it afterwards to her.
The Talon won "Best of Show" in its first year from the National Student Press Association. "It was a lot of work, but it was really fun," she says.
Another special opportunity Hirschhorn had was to work on a documentary film for a state competition. The staff had two weeks to pull it together.
As the team was struggling to decide on a topic, Hirschhorn offered up the idea of focusing on her dad, a nationally recognized jury consultant. "He had a really rough upbringing, but now he's doing what he loves," she says.
Two weeks later the team submitted their documentary called "Rubber Band Reminders," and it won first place in the statewide University Interscholastic League Focus Film Festival. "I don't know how we did it, but that was something that pushed me to follow my passion," she says.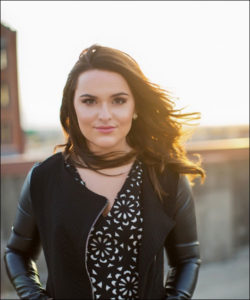 That passion grew, she says. "I knew it was so intense I needed to go where I could get the best education." So, Hirschhorn chose the Missouri School of Journalism.
While she knew Missouri was the right choice for her education, it was still tough for Hirschhorn to move far away from home. She explained that, in addition to being nine hours from home, all of her childhood friends chose to study at Arkansas.
But, in the end, Hirschhorn says she knows she made the right choice picking Mizzou. She's joined a sorority, and she will start spending time at the School's TV station and local NBC affiliate, KOMU 8 News, this year. But most of all, she can't wait to see where her passion takes her next.
Featured top photo: Christopher Piel, The Talon.
Updated: October 1, 2020
Related Stories
Expand All
Collapse All
---