School of Journalism Undergraduate Academic Adviser Shawn Wallace Wins 2019 Catalyst Award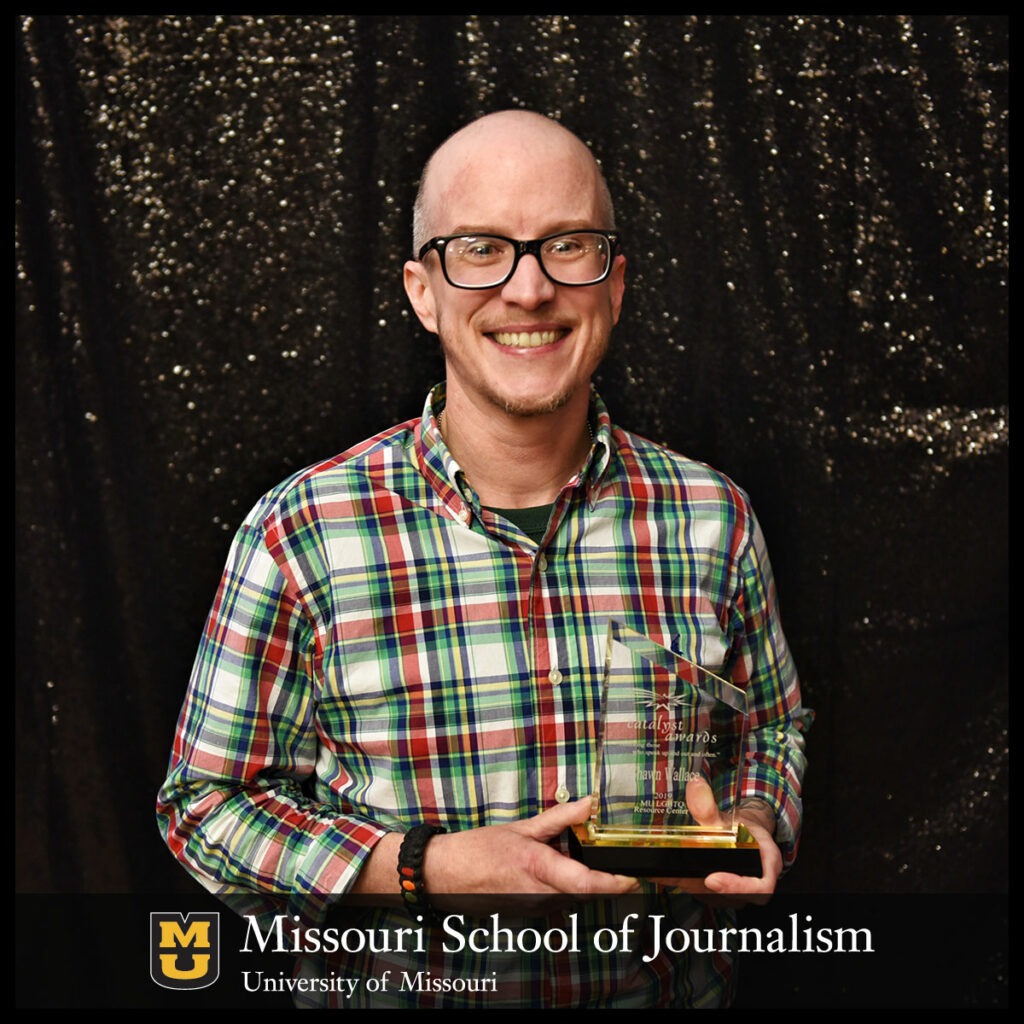 Missouri Journalism undergraduate academic adviser Shawn Wallace has won the University of Missouri's LGBTQ Resource Center's Catalyst Award.
Columbia, Mo. (May 8, 2019) — Shawn Wallace, undergraduate academic adviser, has received the University of Missouri's LGBTQ Resource Center's Catalyst Award.
Established in 1998, Catalyst Awards is an annual event aimed at bringing together LGBTQ activists, volunteers, students, and community members. Any group, individual, or event may be nominated for a Catalyst Award, which is reviewed by a committee overseen by the LGBTQ Resource Center Coordinator.
"This is an incredible honor," Wallace says. "I try to live each day out and proud. I love what I do and to be able to fold my full self into my work as an adviser is profound."
Associate Professor Amy Simons nominated Wallace for the award. The two have worked together over the years to help the Journalism School's LGBTQ students feel comfortable in their academic home.
"I know there's no way I'd be able to do my job effectively without Shawn's constant counsel," Simons says. "He's coached me, cried with me, taught me and fought alongside me…all in support of our students."
Wallace began working at the School in 2002, first as membership coordinator for the Society of American Business Editors and Writers (SABEW) and later as office support for J-Net and the student services office. He moved into the role of an undergraduate advisor in 2004.
Updated: November 10, 2020
Related Stories
Expand All
Collapse All
---