"It's a Dangerous World Out There"
MU Researcher Suggests New Approach to Reporting Crime and Violence
By Jenny Jones
Columbia, Mo. (May 20, 2004) — "Man Sentenced to Life in Prison for Killing." "Girls Beat Teen Unconscious at Student Dance." These are some of the headlines commonly found in newspapers across the country. Not only are these stories sometimes taken out of context, but there is growing evidence these crime reports do significant psychological damage to consumers.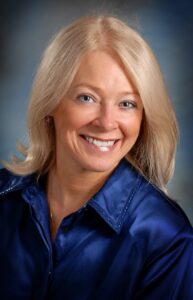 "It's really disturbing," said Esther Thorson, associate dean of graduate studies at the Missouri School of Journalism. "The public depends on the news to frame their perceptions and responses to the role of crime in their communities. When crime is overemphasized, people may become needlessly afraid."
Thorson, along with Lori Dorfman and Jane Stevens of the University of California at Berkeley, analyzed crime reporting throughout the country. They found coverage was primarily framed from either a law enforcement or criminal justice standpoint. Yet beyond these basic frames, they found significant violations of the principles of quality news coverage. The researchers suggest framing violence stories as though the incidents are a matter of public health. Thorson also found evidence that crime news has an effect on support for punitive as opposed to preventive measures.
Thorson said public health researchers also note that certain kinds of crime go unnoticed. For example, although domestic violence and child abuse are extremely common, these crimes are not as widely reported. Consequently, Thorson said the public underestimates the seriousness of this societal problem.
To make the transition to a public health reporting model, Thorson, Dorfman and Stevens offer workshops that focus on four strategies: (1) show examples of public health-based news reporting; (2) train journalists to adopt this reporting style; (3) continue investigating the impact of public health-based reporting, and (4) begin teaching journalism students how to start this model.
"We are encouraged by this progress and look forward to the day when a public health frame on crime and violence is found in virtually all news outlets," Thorson said
Updated: March 16, 2020
Related Stories
Expand All
Collapse All
---