Two from the Missouri School of Journalism Recognized by Editor & Publisher Journal
Missourian's Ad Director Bryan Chester and Ryan Martin, BJ '10, Named to Publication's '25 Under 35′ List
Reprinted with permission from Editor and Publisher.
Columbia, Mo. (April 24, 2015) — Bryan Chester, the advertising director at the Columbia Missourian, and Ryan Martin, BJ '10, the managing director at The Elkhart Truth in Indiana, were recently named to Editor & Publisher's "25 Under 35" list.
To award its recipients, Editor & Publisher looks at leaders in all aspects of the newspaper industry, including business, newsroom, advertising, circulation, marketing, technology, online and syndicates.
Read Editor & Publisher's Q&As with Chester and Martin below to learn more about the career paths of these talented news professionals.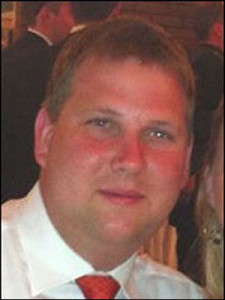 Bryan Chester (Age 33)
Advertising Director
The Columbia Missourian
Bryan Chester started working at the Columbia Missourian in 2008 as an account executive, and as advertising director, he was responsible for differentiating the revenue streams and introducing Google Consumer Surveys to the newspaper's website.
"Since Bryan took over the advertising department, The Missourian has already seen digital advertising revenue double," said Dan Potter, general manager. "Bryan is passionate about the future of media and is aggressively seeking new and innovative strategies to curtail the decline of the print industry."
What advice do you have for other young professionals in the newspaper industry?
Avoid the sentiment that newspapers are already dead and instead focus on the role technology can play in shaping the future of media. Contrary to popular belief, this is an incredibly exciting time to work at a newspaper, especially one like the Missourian which is willing and able to take risks on new and innovative ideas. Instead of buying into the doom and gloom rhetoric that is plaguing the industry, view these challenges as opportunities to both sustain and grow your newspapers brand.
What are the most exciting advertising trends for newspaper right now?
The shift toward converged selling across a multitude of platforms. Whereas in years past advertising representatives were extremely limited in their offerings, basic print display and limited static Web placements, we are now seeing a shift toward comprehensive advertising packages. These packages offer a combination of both print and Web advertising, but go further than traditional bundles by offering video pre-roll, social media management, direct-to-consumer messaging, as well as much more. By differentiating product offerings and leveraging their assets, newspapers are able to expand their reach to become comprehensive agencies and in turn provide a stronger ROI for their clients.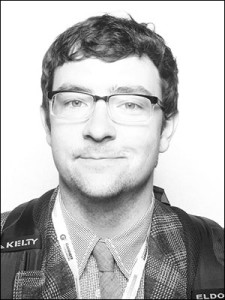 Ryan Martin (Age 27)
Managing Editor
The Elkhart Truth
Elkhart, Ind.
As managing editor of The Elkhart Truth, Ryan Martin is responsible for producing a daily newspaper, elkhartruth.com, flavor574.com (a quarterly digital food magazine) and a daily three-hour radio show. He also works as digital director of the Truth's parent company Federated Media. In that role, Martin has been charged with building a digital content network across four markets.
Martin has a history of growing website and social media audiences, leading journalists through lasting digital change, and working across departments to build new brands and products. His redesign of The Elkhart Truth has been recognized by three different media associations, and his social media strategy has led to audience growth of 160 percent on Facebook and 70 percent on Twitter in the past year.
Martin has worked with the Hoosier State Press Association, serving on a digital panel at a recent press association meeting, and has been a judge for newsroom contests. He has also worked with a Missouri Journalism School capstone class on capstone projects.
What advice do you have for other young professionals in the newspaper industry?
It's a challenging time in the newspaper industry, but those challenges bring plenty of opportunities for young professionals. Take advantage of those opportunities by constantly pushing yourselves and your teams to do better work today than you did yesterday. None of us began working at a newspaper because we expected it to be easy; in fact, for many of us, we joined this industry because we believe we're uniquely positioned to solve those challenges and serve a greater good. When you're faced with a seemingly insurmountable obstacle – launching a major website redesign, rapidly growing a social audience, identifying a mobile-first strategy or anything else – remember that you're in your position for a reason. And don't forget that a lot of folks are working on similar problems and projects across the industry. That support network is immensely helpful. We're all in this together.
How do you keep your audiences engaged on social media?
Don't talk to people. Talk with them. Think of social media as a party where you're a host. Build conversations around the content and make the experiences as memorable as possible for your users. Because when I scroll through a feed filled with hundreds of voices, news outlets and brand messages, it's my personal connection to you as the host that will remind me to stop and join another one of your conversations.
Q&As have been reprinted with permission from Editor & Publisher. The full list of awardees is available online.
Updated: September 4, 2020
Related Stories
Expand All
Collapse All
---