Two Journalism students awarded 2021 Don Romero Prize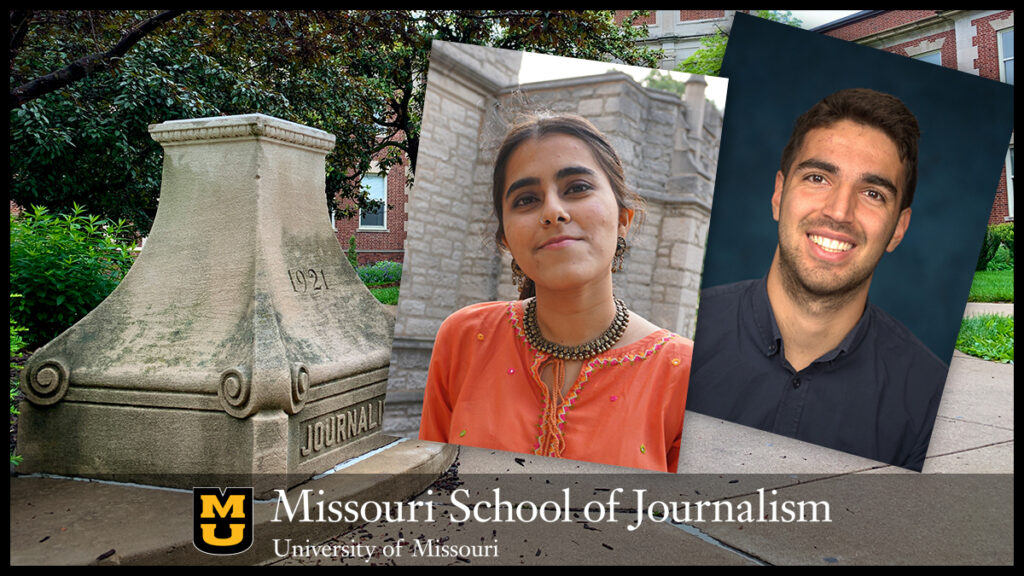 Julian Nazar and Aiman Javed will each receive a $1,200 cash award.
Columbia, Mo. (May 21, 2021) — Two Missouri School of Journalism graduate students have been selected as recipients of the 2021 Don Romero Prize for outstanding magazine writing. Julian Nazar and Aiman Javed will each receive a $1,200 cash award.
Meet this year's winners: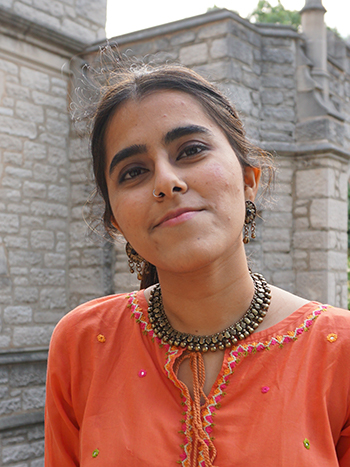 Aiman Javed, MA '21, majored in magazine journalism, with a specific interest in food journalism. Originally from Islamabad, Pakistan, she was a Fulbright Scholar at the University of Missouri. During her time at MU, she worked in the School's community paper the Columbia Missourian and Vox Magazine.
"We are surrounded by stories if we only listen carefully," Javed said. "During my time at Mizzou, I interviewed many wonderful people who somehow trusted me enough to share their stories. I was always in awe of that trust and hope that I did right by my sources."
The three stories Javed submitted for the Romero prize were:
For Javed's profile story on Foley, she said she spent several hours interviewing him while he baked bread. "The original piece was supposed to be a short profile of about 700 words," Javed said. "But there were just so many details there that it ended up becoming the bigger feature."
According to one judge, Javed's story on Foley captures the sensory details of a place, and she breaks down the process of baking bread in such a way that you can smell and taste the bread. She immerses herself in the daily lives of her subjects and expresses those rhymes in her stories."
Another judge said that her work is "lyrical and always engaging. She is a sophisticated writer who uses exuberant language."
Post graduation, Javed plans to continue covering food stories in her hometown and beyond.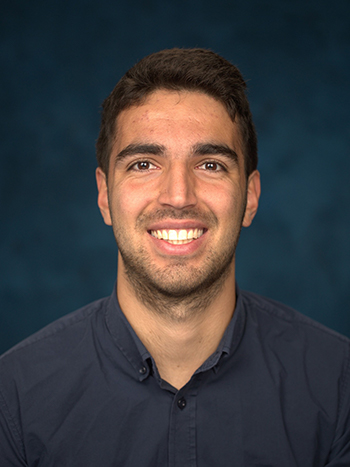 Julian Nazar, a graduate student, is originally from Cary, North Carolina. He says that he has enjoyed writing since he was young. "I still remember the name of my fourth-grade writing teacher," Nazar said. "In Ms. Weeden's class, I wrote fictional stories about aliens. However, at that time, my heart was set on becoming a professional soccer player. Consequently, I didn't dedicate anytime to my other interests. It wasn't until college that I got my first taste of journalism."
The three stories Nazar submitted for the Romero prize were:
Inspiration for Nazar's stories comes from various places. For example, he says he got the Bookmobile story from perusing through the 'You know you're from Columbia when' Facebook page. "I stumbled upon a post that mentioned the Bookmobile and it sparked my curiosity," Nazar said. "I had never heard of such a service and observed that this Bookmobile held a special place in the hearts of many residents." He then successfully pitched the story idea to his editor at the newspaper.
According to judges, Nazar's writing "demonstrates a range of interests, covering everything from science to local politics to community service." Another judge wrote that "his mastery of a direct, explanatory style is impressive."
Another judge commented on Nazar"s "strong interest in a variety of areas. He has the ability to make complex ideas accessible."
"I am humbled to receive this prize. It is always rewarding to be recognized for your work," Nazar said. "This wonderful surprise only further affirms my commitment to pursuing a job in this industry."
After graduation, Nazar wants to work as a staff writer at a top city magazine. "Preferably, I would like to work in New York City. I hear it is the 'Mecca of Magazine' journalism."
About the Romero Prize for Magazine Writing
The Romero Prize for Magazine Writing was established in honor of Don Romero, a former magazine professor at the Missouri School of Journalism, by two of his former students. Romero excelled at magazine writing and editing not only in the classroom, but also as a professional before moving to Columbia, Missouri. The award acknowledges Romero's contribution to and his encouragement of outstanding magazine journalism.
Updated: May 24, 2021
Related Stories
Expand All
Collapse All
---