Kelsey Whipple Wins $400 Romero Prize for Outstanding Magazine Journalism
By Dolores Obregon
Planning and Communications Staff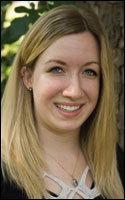 Columbia, Mo. (April 28, 2011) — Master's student Kelsey Whipple is the winner of the 2011 Don Romero Prize for outstanding magazine writing. She will receive a $400 cash award.
Don Romero served on the Missouri School of Journalism faculty for many years, and two of his former students established the prize to honor Romero's contributions and to recognize and encourage excellence in magazine writing.
"I didn't expect to win because two of the three clips I submitted were music clips," Whipple says. "It's nice to be appreciated for being a niche journalist."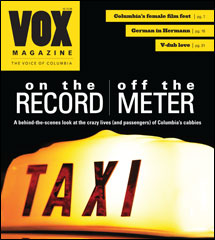 Of the three feature stories Whipple submitted for the competition, the judges particularly cited "Taxicab Confessions" whose tagline read: "Many have seen Columbia's cabs from the back seat, but four drivers offer their views from behind the wheel." With its artful use of dialogue, scene-setting sense of place and use of character, the story provided readers a playful point of view coupled with a strong voice.
Another entry, "He's Older, But Is He Wiser?", focused on an interview with an indie rock statesman. In "Elvis Perkins: An Elvis By Any Other Name," Whipple details the public and private personae of a soft-spoken, folk–rocker with a rich family pedigree.
Whipple has served as the editor of Vox Magazine since August 2010. She is a native of San Antonio, Texas, and in May 2010 earned her undergraduate degree from the Missouri School of Journalism. The School's magazine journalism faculty judged the competition.
Updated: May 29, 2020
Related Stories
Expand All
Collapse All
---