Upcoming Workshop in New York to Help Journalists Expand Skills in Convergent Media Environment
Columbia, Mo. (Dec. 5, 2003) — An upcoming workshop in New York will help journalists broaden their skill set in a convergent media environment. Sponsored by the Missouri School of Journalism, "Broadcast News Reporting" will teach participants on-camera techniques such as voice-overs, narration and interviewing and how to construct a news package. As part of the workshop, participants will produce a résumé tape of professional quality.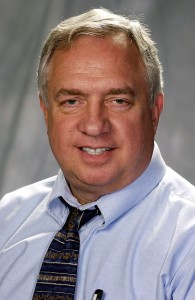 "Journalists are being asked to report for a variety of platforms," said Kent Collins, chair of the broadcast news department. "This workshop is intended to help them develop the skills to make those transitions."
The five-day intensive program is scheduled for three nights and one weekend, minimizing the amount of time a journalist would need to be away from his/her job. Two sessions will be offered: March 31- April 4 and July 7-11. The program will be held at the New School University, 66 W. 12th St., New York. Tuition will be $995 which includes all materials.
Experienced Broadcast News Department faculty will teach the course. Greeley Kyle is an award-winning broadcast journalist with 23 years of experience as an investigative reporter and senior correspondent. Stacey Woelfel has been news director of KOMU News for more than 12 years. He is a regional director for the Radio-Television News Directors Association. Both Greeley and Woelfel serve as consultants for television journalists in the United States and Europe.
Updated: March 11, 2020
Related Stories
Expand All
Collapse All
---