Missouri Journalism Faculty and Students Presented 46 Papers at 2008 ICA Conference
Columbia, Mo. (May 27, 2008) — Missouri School of Journalism researchers presented 46 scholarly papers at the 2008 conference of the International Communication Association, one of the leading communication-related academic organizations.
Top row, from left: Rachel Bailey, Petya Eckler, Elizabeth Gardner, Kyle Heim, Sung Wook Hwang, Yusuf Kalyango. Second row: Anastasia Kononova, Jeremy Littau, Jennifer Malle, Melissa Martinson, Yulia Medvedeva, Hans Karl Meyer. Third row: Justin Myers, Rebecca Norris, Uche Titus Onyebadi, Sara Peters, Matthew Velker.
---
The 58th annual ICA conference took place May 22-26 in Montreal. With a range of scholarly research topics from studies on gender politics to how people process online news, the work that Missouri Journalism faculty and students showcased at ICA represents the School's year-round commitment to research on the issues and effects of mass media and communication.
Twenty-eight current students and faculty participated in the conference program. Twenty-six of the School's alumni also had their papers accepted to the program. Although it is rare for undergraduate students to participate in the annual ICA conference, sophomore Justin Myers, a native of Rogersville, Mo., presented a paper with Assistant Professor Kevin Wise and Assistant Professor Paul Bolls titled, "When Words Collide Online: How Writing Style and Video Intensity Affect Cognitive Processing of Online News." Additionally, junior Matthew Velker co-authored the study "Faith and Values: Journalism and the Critique of Religion Coverage of the 1990s" with Associate Professor Stephanie Craft and Frederick E. Vultee, PhD '07, now a professor at Wayne State University. The paper was accepted to the Journalism Studies Division.
The School's faculty members participated in the conference not only as authors, but also as session organizers, chairs and respondents. Bolls chaired "Information Systems Issues in Motivation, Emotion, Mood & Affect" in the Information Systems Division. He also organized two Information Systems sessions and served as a participant for two more sessions under the same division. Assistant Professor Amanda Hinnant chaired the study, "Seeking and Dispensing Health Information Across Media" in the Health Communication Systems Division. Esther Thorson, the School's acting dean, served as a respondent for the study "Processing the News: Experimental Research Findings" in the Journalism Studies Division.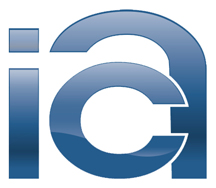 The International Communication Association was formed in 1950 to bring together academicians and other professionals with a shared interest in human communication. The Association maintains an active membership of more than 3,400 individuals, of which some two-thirds are teaching and conducting research in colleges, universities and schools around the world. Other members work in government, the media, communication technology, business, law, medicine and other professions.
Missouri Journalism ICA Paper Presentations
Feminist Scholarship
"Gender Descriptions in Children's Magazines" Melissa Martinson, master's student; Amanda Hinnant, MU journalism professor
"Embodiment of Gender and Different Politics: Hillary Rodham Clinton Self-Representation and Iowa Media's Responses" Betty Houchin Winfield, MU journalism professor
Global Communication and Social Change Division
"Hurricane Katrina: U.S. Media Professionalism and Polarization of Attitudes Among International Journalists" Petya Dimitrova Eckler, doctoral student; Yusuf Kalyango, Jr., doctoral student
Health Communication Division
"Cognitive and Emotional Effects of Breast Cancer Survivor Testimonies" Glenn Leshner, MU journalism professor; Paul Bolls, MU journalism professor; Jensen Joann Moore, PhD '07; Sara Peters, master's student; Anastasia Kononova, doctoral student; Rachel Bailey, master's student; Elizabeth Gardner, doctoral student; Kevin Wise, MU journalism professor
Information Systems Division
"Stories of Feeling and Courage: The Effect of Narrative and Emotional Tone on Processing Cancer Survivor Stories" Sara Peters, master's student; Paul Bolls, MU journalism professor; Glenn Leshner, MU journalism professor; Kevin Wise, MU journalism professor; Elizabeth Gardner, doctoral student; Rachel Bailey, master's student; Anastasia Kononova, doctoral student; Jensen Joann Moore, PhD '07
"Heart Rate Variability Analysis Suggests a Reinterpretation of Cardiac Responses during Media Messages" Paul Bolls, MU journalism professor; Kevin Wise, MU journalism professor; Rachel Bailey, master's student; with colleagues at other institutions
"Effects of Emotional Tone and Visual Complexity on Processing Health Risk Information and Benefits in Prescription Drug Ads" Rebecca Norris, master's student; Rachel Bailey, master's student; Jennifer Malle, master's student; Paul Bolls, MU journalism professor
"How Threat Proximity Affects the Cognitive Processing of Health-Related News" Kevin Wise, MU journalism professor; Petya Dimitrova Eckler, doctoral student; Anastasia Kononova, doctoral student; Jeremy Littau, doctoral student
"Stories of Feeling and Courage: The Effect of Narrative and Emotional Tone on Processing Cancer Survivor Stories" Paul Bolls, MU journalism professor; Glenn Leshner, MU journalism professor; Jensen Joann Moore, PhD '07; Elizabeth Gardner, doctoral student; Rachel Bailey, master's student; Anastasia Kononova, doctoral student; Sara Peters, master's student; Kevin Wise, MU journalism professor
"When Words Collide Online: How Writing Style and Video Intensity Affect Cognitive Processing of Online News" Kevin Wise, MU journalism professor; Justin Myers, MU undergraduate; Paul Bolls, MU journalism professor
"Do You Believe This Story?!" Kjerstin Thorson, MA '07, now at the University of Wisconsin at Madison; Esther Thorson, respondent and MU journalism acting dean; with colleagues at other universities
Journalism Studies Division
"Faith and Values: Journalism and the Critique of Religion Coverage of the 1990s" Mathew Velker, undergraduate student; Stephanie L. Craft, MU journalism professor; Frederick E. Vultee, PhD '07, now at Wayne State University
"Terrorism Coverage in the American and Russian Newsweeks" Yulia Medvedeva, master's student; Amanda Hinnant, MU journalism professor; Hyunjin Seo, MA '07, now at Syracuse University; Jeongsub Lim, MA '04, PhD '07, now at Austin Peay State University
"Prediction of Print and Online Newspaper Readership From Indices of News Quality" Hans Karl Meyer, doctoral student; Esther Thorson, MU journalism acting dean; with other colleagues from Morris Publishing Group
"In the Interest of Full Disclosure: Transparency at The New York Times" Kyle Heim, doctoral student; Stephanie L. Craft, MU journalism professor
Political Communication Division
"Media Effects on Elections" Uche Titus Onybadi, doctoral student and chair of discussion
"New Political Cyber-Associations: MoveOn.org as a Form of American Social Capital" Betty Houchin Winfield, MU journalism professor; with colleagues at other institutions
Public Relations Division
"Expressions of Disappointment: Duke University's Response to the Men's Lacrosse Team Crisis" María E. Len-Ríos, MU journalism professor; Bryan H. Reber, PhD '01, now at the University of Georgia
"Developing a Publics-Driven, Emotion-Based Conceptualization in Crisis Communication: Second-Stage Testing of the Integrated Crisis Mapping (ICM) Model" Glen Cameron, MU journalism professor; Augustine Pang, PhD '06, now at Nanyang Technological University; Yan Jin, MA '02, PhD '05, now at Virginia Commonwealth University; Bryan H. Reber, PhD '01, now at the University of Georgia
Sponsored Session
"The Korean American Communication Association State-of-the-Art Panel: Framing of South Korean Legislator Blogs" Sungwook Hwang, doctoral student; Wayne Wanta, MU journalism professor
Visual Communication Studies Division
"U.S. Presidential Campaign 2008: A Fantasy Theme Analysis of Visual Stories Spun on the Web" Margaret Duffy, MU journalism professor and acting associate dean; Janis Teruggi Page, PhD '05, now at the University of Florida
Additional Faculty/Student Participation in ICA Paper Sessions
Paul Bolls
Chair: High Density Session: "Information Systems Issues in Motivation, Emotion, Mood & Affect"
Organizer: Information Systems: "Scholar to Scholar Interactive Paper/Poster Session"
Organizer: Information Systems: "Information Systems Business Meeting"
Participant: ICA Section Officers Online Management Orientation and Training
Participant: International Communication Association Annual Board of Directors Meeting
Amanda Hinnant
Chair: Health Communication: "Seeking and Dispensing Health Information Across Media"
Sungwook Hwang
Presenter: "Framing of South Korean Legislator Blogs"
Missouri Journalism Alumni Participating at ICA
Christopher E. Beaudoin, MA '95, PhD '01, Tulane University
Cheryl Ann Bishop, MA '04, Quinnipiac University
Kuang-Kuo Chang, MA '97, Michigan State University
Yoonhyeung Choi, PhD '05, Michigan State University
Shahira S. Fahmy, PhD '03, Southern Illinois University at Carbondale
Barbara G. Friedman, MA '99, PhD '04, University of North Carolina
Xiaoming Hao, MA '90, PhD '93, Nanyang Technological University
Yan Jin, MA '02, PhD '05, Virginia Commonwealth University
Kevin Ray Kemper, PhD '06, University of Arizona
Hun-Shik Kim, MA '89, PhD '01, University of Colorado
Jeongsub Lim, MA '04, PhD '07, Austin Peay State University
Brooke Fisher Liu, MA '03, DePaul University
Jensen Joann Moore, PhD '07
Janis Teruggi Page, PhD '05, University of Florida
Augustine Pang, PhD '06, Nanyang Technological University
Bryan H. Reber, PhD '01, University of Georgia
Scott Robert Reinardy, PhD '06, Ball State University
Charles Self, MA '71, University of Oklahoma
Hyunjin Seo, MA '07, Syracuse University
Jae-Hwa Shin, PhD '03, University of Southern Mississippi
Jane B. Singer, PhD '96, University of Central Lancashire
Kjerstin Thorson, MA '07, University of Wisconsin at Madison
Santosh Vijaykumar, MA '05, Saint Louis University School of Public Health
Frederick E. Vultee, PhD '07, Wayne State University
Robert Wicks, MA '80, University of Arkansas
Jueman Zhang, MA '05, Syracuse University
Updated: April 28, 2020
Related Stories
Expand All
Collapse All
---