Nashville Songwriter and Former Advertising Executive Collaborate on Missouri Journalism Centennial Song
Song Debut and Encore to Open and Close Sept. 10-12 Centennial/Dedication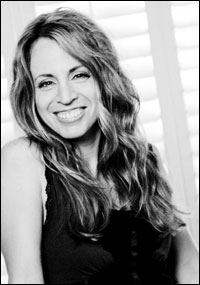 Columbia, Mo. (Sept. 4, 2008) — Memories of Mizzou hangouts such as The Shack and The Stables, as well as tributes to publications such as Showme magazine, will all come alive for alumni Sept. 10 with the premiere of "Coming Home Again," the centennial song of the Missouri School of Journalism.
Songwriter Jenn Schott, BJ '97, and adjunct professor Jack Smith, BA '62, combined their talents to write and produce a song that reminisces about old memories and good times shared by many Missouri Journalism graduates. "Coming Home Again" will premiere during the opening ceremony for the three-day centennial and Reynolds Journalism Institute dedication celebration, which begins at 8 p.m., Sept. 10, in Mizzou Arena. There will be an encore presentation at the conclusion of the closing ceremony on Sept. 12.
Music has always been a passion Schott, who works as a professional songwriter in Nashville. Schott, who has written for top artists such as Rascal Flatts, Billy Ray Cyrus and Lonestar, teamed up with Smith in 2007 to begin working on the song. Both musicians wanted to create a piece that will speak to the hearts of those tied to the School. Smith is well known throughout the advertising industry as a former top executive at Leo Burnett Worldwide in Chicago. Since retiring to Columbia, he has produced numerous football commercials and creative pieces for Mizzou, including the "For All We Call Mizzou" campaign song used as an anthem for the university's $1 billion multi-year fundraising effort.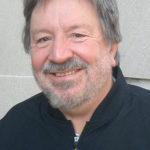 The song will be accompanied by a music video created by Smith and Thom Baker of Baker HD in Columbia, Mo. Ron Chancey Productions of Nashville produced the music. The Sept. 10 debut and Sept. 12 encore of the song performances at Mizzou Arena are free and open to the public.
For Schott and Smith, this was a chance to give back to the School and University that has given them so much. Read on to learn more about their vision for the work.
Q: Why did you decide to use your talents and give back to the School in this particular way?
Schott: I have such fond memories of my time at Mizzou and in the Journalism School, and I am grateful for all the experience and knowledge I gained while I was there. My time there helped to shape who I am. After all that the Journalism School did for me, I'm just thrilled to be able to give back in some way to the centennial celebration.
Q: How did you get involved with writing the song?
Smith: I've been writing songs for some time for commercials for the university and its hospital. I'm very fond of this place and chose to retire back here after having made my living back in Chicago. When Suzette Heiman (director of the centennial/dedication event) was thinking of some special things for the centennial, she knew Jenn and asked if the two of us would like to get together. Jenn's just a delight to work with. We mostly corresponded all through the phone and put her thoughts, my thoughts and Suzette's thoughts together. It was really a group project. It was really easy working with someone like Jenn; she's so open to your ideas, and I try to be to hers. We're enthusiastic about the song.
Q: How would you describe the song?
Smith: It's not a country song. A lot of music being done in Nashville is not country. It's more standard, middle-of-the-road. It's a good way for alumni to be a little emotional, a little nostalgic.
Q: What does it mean to you have written a song that will bring back memories for so many people?
Schott: As a professional songwriter, this is what I always hope for. It's been an honor to work with Jack to create a song that will make people reminisce. I know all J-School alums have a sense of pride in their school, including myself, and our goal in writing this song was to conjure up that feeling, along with gratitude for all the happy memories made while at Mizzou.
Q: Describe the lyrics in the song.
Smith: There will be people from a number of generations coming to the event. We wanted to touch on things they will remember like The Shack. It used to sit on the very site the alumni center sits on now. It's quite a contrast now, The Shack with a green door and the alumni center. The Stein was famous hang out. Showme magazine was a nationally famous magazine put out by many J-School students. It was a little Harvard Lampoon and was extremely popular. The Stables was a jazz hangout on Old 63 just south of Stadium Boulevard. It was wailin' every Saturday morning before games and Sunday afternoons. We also hit on a lot of things that are just timeless, like discovering and following your life's path.
Q: How long did it take you to write the lyrics?
Schott: Jack and I first started discussing ideas for the song more than a year ago. Since we live in different cities (Nashville and Columbia), we e-mailed our ideas back and forth until we came up with the final product.
Q: What did you think about while you were writing this song?
Schott: I thought back to when I was a student at the J-School, from sitting in the classroom to late nights working on projects. I thought about the friendships made, the rich history of the School and the pride that comes along with being a part of something like that. Jack and I talked about symbols that were related to the School, such as "black and gold." We also talked about what all the alums are doing to impact the profession of journalism around the world based on what they learned while at Mizzou.
The centennial song premiere is just one event of many to be held during the centennial/dedication celebration. Alumni, citizens, journalists, communicators and academics from all over the world have registered for the three-day event, which also will feature more than 35 Futures Forum sessions, 11 exhibits and displays, four musical and theatrical performances, two evening meal events, book signings, tours and numerous networking opportunities with public relations practitioners, advertising professionals and journalists worldwide.
About the Missouri School of Journalism and Reynolds Journalism Institute:
Since publishing the student-staffed University Missourian on Sept. 14, 1908, the Missouri School of Journalism has been the international leader in hands-on journalism education, also known as the "Missouri Method." The first to offer bachelor's, master's and doctoral degrees in the field, the School is also the distinguished home of several national journalism organizations, mid-career professional programs and a thriving research agenda. Its advanced curriculum takes advantage of new technologies and practices, a tradition of innovation that will be intensified with the opening of the Reynolds Journalism Institute (RJI). This 50,000 square-foot facility, created with an initial $31 million gift from the Las Vegas-based Donald W. Reynolds Foundation, will house state-of-the-art resources to test and demonstrate new technologies, experiment with convergence news production and delivery systems, and conduct real-time and virtual seminars and conferences.
Updated: April 29, 2020
Related Stories
Expand All
Collapse All
---