Graduate students Mallory Daily and Leanne Tippett Mosby each awarded a Smith/Patterson Science Journalism Fellowship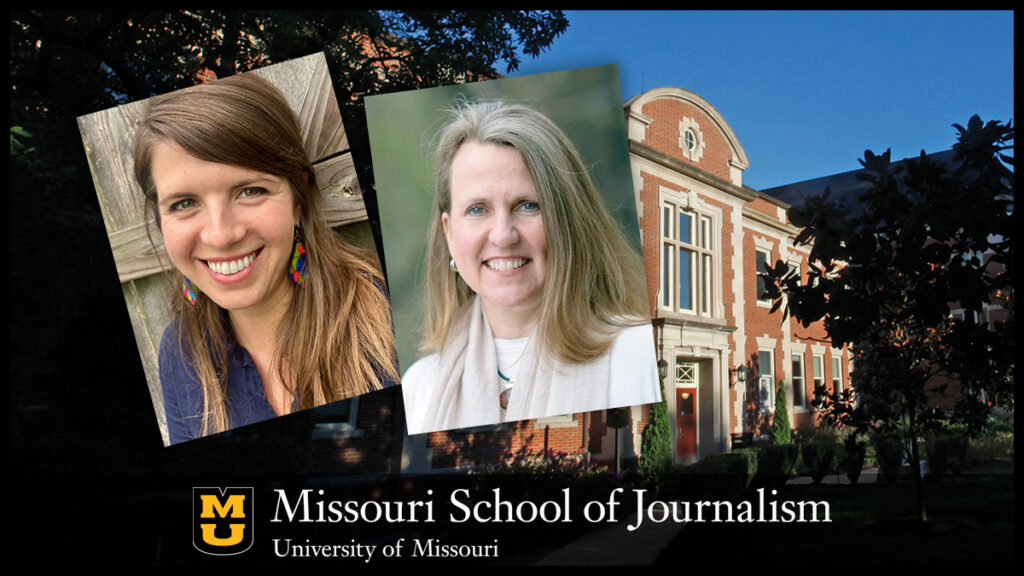 Each receives a $2,500 fellowship to help cover a science, health or environmental story.
Columbia, Mo (June 11, 2021) — Two journalism master students have been awarded a 2021 Smith/Patterson Science Journalism Fellowship. Mallory Daily and Leanne Tippett Mosby each receive a $2,500 fellowship to help cover a science, health or environmental story anywhere inside the United States.
"This is our first year to award two domestic fellowships, and I think our students found two very important environmental stories to tell" said Sara Shipley Hiles, associate professor and director of the Smith/Patterson Science Journalism Fellowship and Lecture Series.
The Smith/Patterson Science Journalism Fellowship and Lecture Series was established in 2008 by Missouri alumnus Russell G. Smith II and his wife, Gail, to honor Joye Patterson, Smith's former professor and mentor. Patterson was a faculty member from 1965 to 1989 at the Missouri School of Journalism, where she was credited by her peers with inventing the modern approach to teaching science writing. The program is overseen by Hiles.
The Journalism School established a partnership with the Pulitzer Center for Crisis Reporting in 2017 to enhance the school's emphasis on science, health and environmental journalism Founded in 2006, the Pulitzer Center supports journalism on underreported stories around the globe, including issues such as the impact of climate change, environmental contamination and COVID-19.
Meet this year's recipients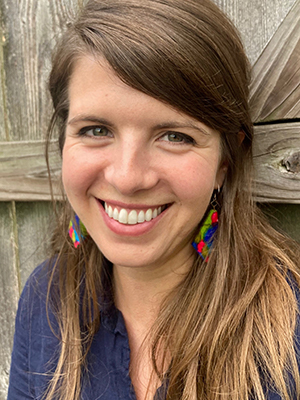 Mallory Daily is a master's student in the School of Journalism focusing on investigative environmental reporting. She has reported in both radio and print for St. Louis Public Radio, the Interfaith Voices public radio program, The Columbia Missourian, Vox Magazine, and The Midwest Center for Investigative Reporting.
She is passionate about linking environmental coverage to the intersections of agriculture, rural life, and public health. In her spare time, she loves to garden, hike in the woods, and paddle Missouri's spring-fed rivers.
With the Smith-Patterson Fellowship, Mallory will investigate the complex relationships between industrial agriculture, natural resources, and outdoor recreation industries in rural communities around the country.
Since the 1980s, concentrated animal feeding operations, commonly known as CAFOs, have proliferated in rural areas of the United States. The risks these operations pose to natural resources, and the outdoor recreation industries that depend on them, are leading some rural communities to oppose their continued development. Her reporting will take her to several communities with existing or proposed CAFOs in close proximity to protected lands or waterways in Iowa, South Dakota, Arkansas, and/or North Carolina. Through her reporting, she'll explore the competing interests of local residents, farmers, policymakers, natural resource managers, and agribusiness stakeholders.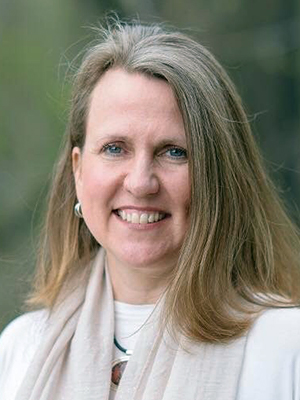 Leanne Tippett Mosby is currently a master's student at the School and hopes to graduate in Spring 2022. Mosby came to the university after a 22-year career with the Missouri Department of Natural Resources, where she worked to protect air and water quality, ensure safe drinking water and proper waste management, and promote soil conservation. Mosby is hoping to couple this experience with her lifelong passion for photography to work in environmental and conservation photojournalism.
Freshwater mussels are among the most endangered species in North America. Historically, these animals were part of the food and cultural traditions for some Native American tribes. The Confederated Tribes of the Umatilla Indian Reservation are working to restore these animals as part of their First Foods program. Tippett Mosby will travel to the reservation and parts of Oregon and Washington to write about and photograph the scientific and cultural aspects of these efforts.
She is currently employed at the university in the Truman School of Government and Public Affairs as the director of career and alumni services. In this role she works with students and alumni, coordinates marketing efforts, oversees social media, develops promotional articles and brochures, and assists with recruiting. Tippett Mosby has an undergraduate degree in Life Sciences from the University of Missouri-Rolla, and a Master's of Public Administration from Mizzou.
Updated: June 15, 2021
Related Stories
Expand All
Collapse All
---