Summer fellowships at Missouri School of Journalism offer students from HBCUs a taste of grad school experience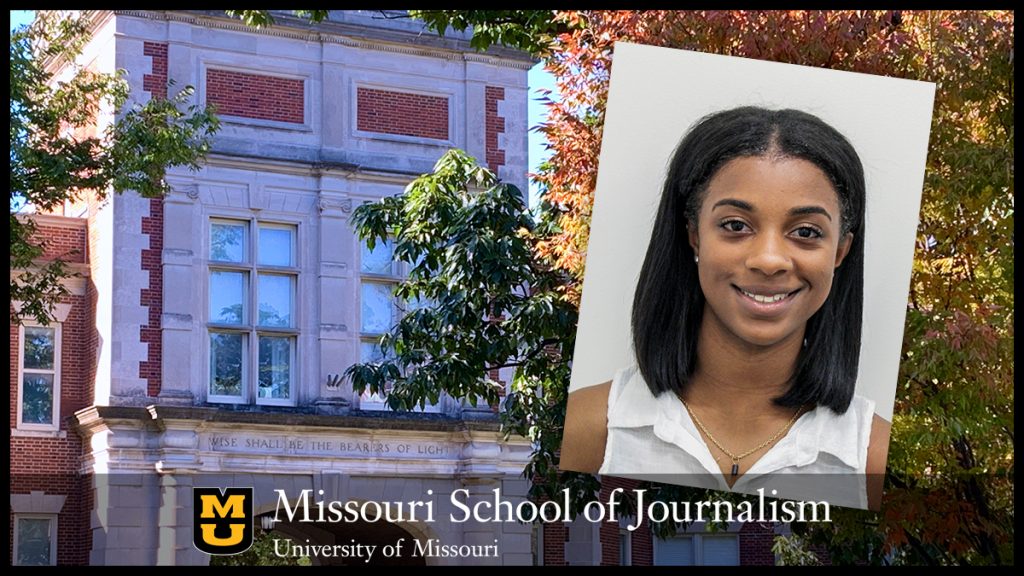 There are more than 100 Historically Black Colleges and Universities in the U.S. The School of Journalism is working with them to show students what graduate school is all about
Columbia, Mo. (Nov. 5, 2021) — The Missouri School of Journalism is offering students at Historically Black Colleges and Universities (HBCUs) the opportunity to spend a summer on MU's campus, performing research or hands-on professional work and attending educational seminars. It all provides a window into the experience of graduate education at the world's oldest and finest school of journalism.
The summer fellowship program, which includes a $3,500 stipend for each student and is typically granted during the summer between a student's junior and senior years at an HBCU, is the brainchild of Earnest Perry, associate dean for graduate studies and research at the School of Journalism.
"We want to provide an opportunity for students who might not normally look outside their own state or aren't aware that graduate school would be a good fit for them," Perry said. "The fellowship allows HBCU students to see what graduate school is like at a major university and could help ease apprehensions they might have about moving or paying for school."
For Perry, the program's success in offering opportunities to HBCU students is relationship-driven, built on the positive experiences of participants and the connections Perry has forged with HBCUs around the country since the program's launch in 2019. One example is North Carolina A&T State University, which has contributed several students to the program, including Fairriona Magee.
Magee, who is now a graduate student at the School of Journalism, was paired with strategic communication professor and faculty group chair Jon Stemmle during her fellowship to conduct an analysis of reporting on the nation's drug epidemics.
"I looked at a 30-year progression of how drug use is covered in America, comparing approaches and looking for patterns," Magee said. "It was really cool to get insight into how something that I consume every day, and something that I'm interested in participating in, actually affects people."
That project, which aligned with Magee's interest in health reporting, led to related work with Shelly Rodgers, the Maxine Wilson Gregory Chair in Journalism Research. In addition to further media analysis with Rodgers, Magee helped both Rodgers and Stemmle with media trainings for public health agencies around the state, which were intended to help the agencies increase public awareness of the opioid epidemic and encourage the use of public messaging tools like social media. These experiences opened her eyes to a new way of thinking about journalism.
"I didn't really connect journalism with research before the summer fellowship," she said. "I came to realize there is this whole world of journalism research."
But as much as she enjoyed that aspect of the experience, "probably the biggest reason I chose to come here was Dr. Perry," she said. "I think he actually came to see me the first day I arrived to make sure I was comfortable. Anytime we needed anything, Dr. Perry was there. He really did take time to get to know us, and having that relationship made the program that much better."
The fellowship's support network also includes a multicultural group of peers and mentors drawn from throughout the campus, providing advice and moral support for the fellows during their nine-week tenure on the MU campus.
But perhaps the most crucial benefit of the fellowship is the information it provides through firsthand experience, in line with the "Missouri Method" of learning by doing. Both Perry and Magee stressed that the fellowship fills an important niche for HBCU students, many of whom — like Magee — are first-generation college students who might not be aware of the opportunities that graduate school at a major university can provide.
"Students are usually aware of graduate school, but many times they don't really understand what it is or how it applies to them," Perry said. "They come here and think, 'wow, all that is in one school.' Then they get to see what it's like to be a graduate student for themselves."
"A lot of us are first-generation students trying to figure out what our next steps are," Magee agreed. "Is it something that is going to be affordable? Is it really available? So the fellowship is a really great introduction for people who are thinking about grad school, because it lets you know what that's going to entail. It lets you know that grad school is possible."
*Editor's note: For students currently enrolled at an HBCU who are interested in applying, learn more here. The priority application deadline for the upcoming summer is March 7.
Updated: November 8, 2021
Related Stories
Expand All
Collapse All
---