Zachary Massey
Assistant Professor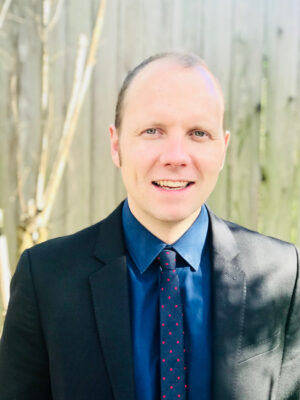 Download High-Resolution Photo
036 Reynolds Journalism Institute
Missouri School of Journalism
Columbia, MO  65211
Areas of Expertise
Communication regulatory science
Public Health
Health Communication
Science Communication
ZACHARY MASSEY's research investigates how strategic science communication can improve public health and wellness. This research focuses on three areas:
Developing and testing warning messages to promote health behaviors and warn about health risks.
Researching social influences to understand how social context impacts individual behavior.
Conducting media intervention research designed to improve decision-making.
Overall, this research seeks to bi-directionally translate research between the population and the individual levels to inform regulatory decision-making and deepen public understanding of science.
Dr. Massey is a team scientist with experience working on multi-disciplinary research projects. He earned a Ph.D. in 2019 from the University of Oklahoma, where he studied health communication and persuasion. In 2021, Dr. Massey completed a two-year post-doctoral fellowship at the Georgia State University School of Public Health. As a postdoc, he was funded through a NIDA/FDA grant and collaborated on projects from the National Institutes of Health and the Robert Wood Johnson Foundation. Dr. Massey joined the Missouri School of Journalism in 2021 as an Assistant Professor in Strategic Communication.
Dr. Massey uses quantitative (primary) and qualitative research methods. He has published in high-impact journals in areas related to his research program, including public policy (e.g., International Journal of Drug Policy), research methods (e.g., Communication Methods and Measures), and theory development (e.g., Journal of Media Psychology).
Past works can be found at the following sites:
5 Recent Publications
Massey, Z. B., Duong, H. T., Churchill, V., & Popova, L. (2022). Examining smokers' reactions to smoking and COVID-19 risk messages: An experimental study. International Journal of Drug Policy, 102, 103607. https://doi.org/10.1016/j.drugpo.2022.103607
Wong, N. C. H., Massey, Z. B., & Barbati, J. L., Banas, J. A., & Bessarabova, E. B. (2022). Theorizing stigma reduction via parasocial contact: Extending the intergroup contact theory to entertainment media contexts. Journal of Media Psychology: Theories, Methods, and Applications, 34, 89-100. https://doi.org/10.1027/1864-1105/a000338
Massey, Z. B. & Cionea, I. A. (2023). A new scale for measuring identity insecurity. Communication Methods and Measures, 17(1), 40-58. http://dx.doi.org/10.1080/19312458.2022.2144631
Bessarabova E. B. & Massey, Z. B. (2023). The effects of death awareness and reactance on texting-and-driving prevention. Risk Analysis. 00, 1-13. https://doi.org/10.1111/risa.14107
Li, Y., Duong, H. T., Massey, Z. B., Churchill, V., & Popova, L. (2023). When cigarette smoking meets COVID-19: How the two types of threat and efficacy perceptions interactively predict danger control and fear control processes. International Journal of Environmental Research and Public Health, 20(4), Article 2970. https://doi.org/10.3390/ijerph20042970
Updated: September 20, 2023