Journalism Staff Member Receives MU Award
Columbia, Mo. (May 12, 2004) — Martha Pickens, an executive staff assistant in the Earl S. English Graduate Studies Office, received a "Tribute to MU Women 2004" award by the Chancellor's Standing Committee on the Status of Women.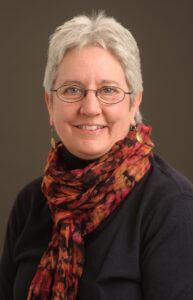 Pickens was recognized for her work to help create an environment of equity, fairness and justice for all women on the MU campus, for respecting the diversity of women's experiences and for promoting the advancement of women through education, advocacy, support and activism.
"For almost a decade, Martha has worked with the 'inclusion movement' within the University community. A central goal, that of adding the phrase 'sexual orientation' to the UM System Non-discrimination Statement, was finally achieved this year," said Esther Thorson, associate dean of graduate studies at the Missouri School of Journalism. "It is a pleasure to applaud Martha for not only for her activism on this aspect of fairness and equality, but for her gutsy stick-to-it-tiveness!"
Updated: March 16, 2020
Related Stories
Expand All
Collapse All
---