Instructional Designer Angela Knoerr Wins a 2018 Chancellor's Outstanding Staff Award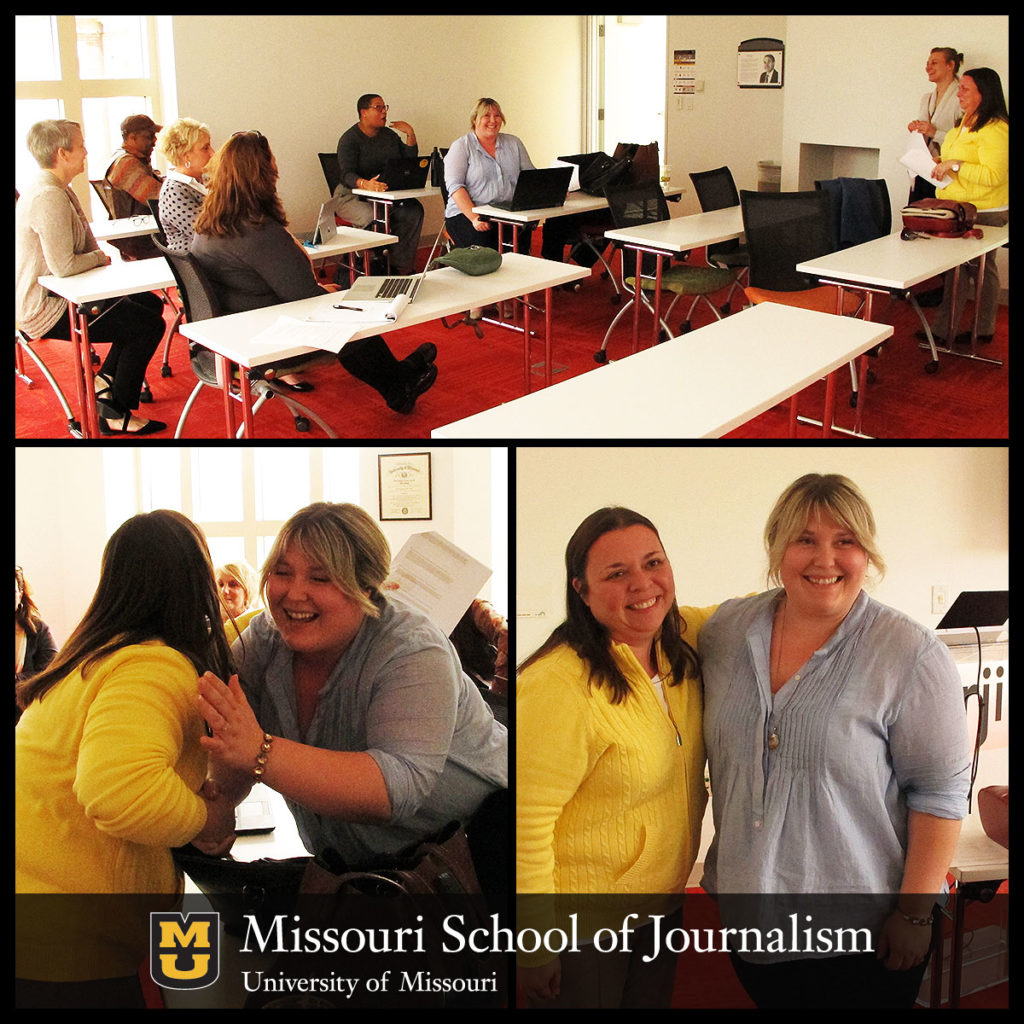 Angela Knoerr, winner of the 2018 Chancellor's Outstanding Staff Award, is an instructional designer for the Missouri School of Journalism.
Columbia, Mo. (May 8, 2018) — Angela Knoerr, instructional designer, has won the 2018 Chancellor's Outstanding Staff Award for her technical/paraprofessional services to the University of Missouri.
The award honors the outstanding contributions of the recipients through a combination of job performance, job-related personal qualities, relationship with their associates, and the ability to relate their work to the missions and values of the University.
Knoerr joined the University in 2006, working for the College of Education while also a full-time student. Today, she is the academic technology liaison of educational technology for the Missouri School of Journalism. Knoerr helps instructors integrate technologies into teaching and learning activities. She works to enhance teaching quality through assessment alignment, professional development, course design and development, and assisting with troubleshooting course technology.
According to Assistant Professor Sara Shahriari, who spearheaded Knoerr's nomination, she noted that Knoerr is "a caring and collaborative co-worker, and very knowledgeable on everything from the most technical aspects of Canvas to much greater concepts in learning assessment and course planning."
"Hundreds of students owe their seamless Canvas experience to her," Shahriari said. "Dozens of faculty and other instructors have benefitted immensely from her knowledge, patience and problem solving."
The Outstanding Staff Awards are given yearly during Staff recognition Week. Chancellor Alexander Cartwright will recognize Knoerr and the other winners in the administrative/professional, clerical/office, technical/paraprofessional and crafts/maintenance categories at a May 21 ceremony. Each will receive a $2,000 award.
Updated: November 4, 2020
Related Stories
Expand All
Collapse All
---