Missouri Broadcasters Association Awards KOMU, KBIA Top Honors
Broadcast Newsrooms Create Real-Life Lab Experiences for Missouri School of Journalism Students
Columbia, Mo. (June 15, 2007) — The Missouri Broadcasters Association (MBA) recently awarded KOMU and KBIA top honors in several categories of its annual television and radio contest.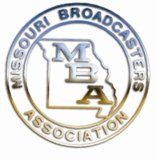 KOMU won best newscast, weathercast and feature reporting, while KBIA won best news series and feature reporting. KOMU and KBIA are the premier training labs for Missouri School of Journalism radio-television students. KOMU is the only university-owned commercial television station in the United States that uses its newsroom as a working lab for students, and KBIA is consistently ranked one of the top NPR-affiliate radio stations in the country.
KOMU received a first-place award in the Best Complete Newscast category for its coverage of a student plot that closed down the University of Missouri-Rolla campus Feb. 27, 2007. The station received second place for Best Complete Newscast for its overall news coverage at 10 p.m. that same day. KOMU also received first and second place for its weathercast with Josh deBerge. KOMU anchor and instructor Sarah Hill won first place for Best Feature Reporting for "The Prom," which aired May 9, 2006.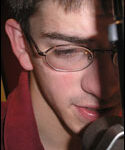 KBIA won in the News Series category for "Drinking on the Quad," a story by junior convergence journalism major Sean Powers that examined alcohol use on the University of Missouri-Columbia campus. A report by news director Sarah Ashworth and producer Janet Saidi, "Businesses Butt Out," won first place in the Feature Reporting category. The story covered Columbia's ban on smoking in bars and restaurants that took effect in January 2007.
MBA encourages the highest standards in broadcasting by recognizing samples of excellence and achievement. Hundreds of entries from across the state are received each year and considered for the awards.
Updated: April 17, 2020
Related Stories
Expand All
Collapse All
---