Celebrating 25 Years of Innovation at the Missouri School of Journalism
The Event Will Be Held at 2 p.m., Thursday, March 12, at the Reynolds Alumni Center
Columbia, Mo. (March 6, 2015) — The Missouri School of Journalism will celebrate a quarter century of innovation March 12 in an event marking the retirement of Dean Mills, dean of the school for more than 25 years.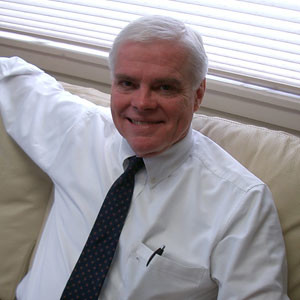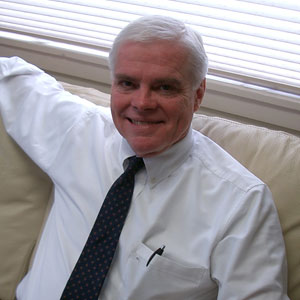 The hundreds of examples of creativity, inspiration and vision range from the $77.8 million to create and endow the Donald W. Reynolds Journalism Institute, the only center of its kind dedicated to the future of journalism, to advancing technologies, groundbreaking research and a constantly refreshed curriculum.
These and other game-changers will be highlighted at the 25 Years of Missouri Journalism Innovation celebration on Thursday, March 12, at the Reynolds Alumni Center on the University of Missouri campus. The program will begin at 2 p.m. A reception will follow, allowing colleagues, students, alumni and friends to thank Mills for his leadership and his wife, Sue Mills, for her support. Mrs. Mills retired in 2013 after 24 years as a fund-raiser for the MU College of Human Environmental Sciences and the Chancellor's Fund for Excellence. The event is free and open to the public.
Five themes characterize most of the innovations, and each will be presented individually during the program.
Building New Connections
Creating New Knowledge
Developing New Ways of Teaching
Embracing New Technologies
Establishing New Benchmarks of Excellence
Mills is the longest serving dean at MU. During his tenure, the School of Journalism has launched the Reynolds Journalism Institute, added eight endowed chairs, built or rebuilt four buildings with mostly private gifts, launched online versions of its media properties, developed the school's first online master's degree program and expanded its global programs.
More than $200 million in gifts and grants was raised during Mills' tenure including $25 million in new student scholarships and fellowships, $14 million in unrestricted funds to support the School's greatest needs, $10 million in endowed faculty fellowships, $6.7 million to create the Jonathan Murray Center for Documentary Journalism and $3.2 million for the Columbia Missourian Endowment.
The School's endowment grew from $17 million in 1989 to more than $122 million in 2015, with an additional $30 million in pledged commitments.
The Dean Mills Faculty Innovation Endowment is being established to honor the culture of innovation Mills fostered during his 25 years as dean. Gifts may be made online or by mail.
Those wishing to offer sentiments and congratulate Dean on his retirement can send them to journalism@missouri.edu. These will be compiled into a memory book for Mills.
Updated: August 4, 2020
Related Stories
Expand All
Collapse All
---