Lamar Henderson receives the School of Journalism Amy Lenk Staff Excellence Award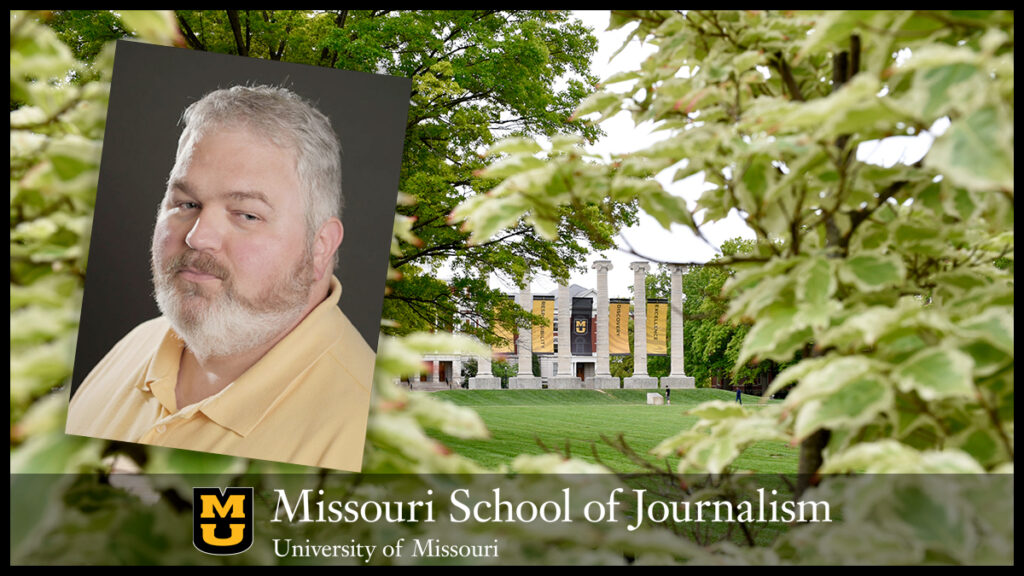 Columbia, Mo. (May 14, 2021) — Lamar Henderson, internet administrator at the Missouri School of Journalism, is the recipient of the 2021 Amy Lenk Staff Excellence Award. With this recognition, Henderson received $500 cash award and a plaque.
Each year, this award is presented to a staff person who exhibits high levels of professionalism, initiative and creativity. Other selection criteria include helpfulness, innovative thinking and a commitment to the School and the University.
Henderson's primary responsibility is maintaining the School's website, along with the Donald W. Reynolds Journalism website, and assisting with integrating both websites' presence with their respective social media and other digital communications efforts. Additionally, Henderson provides graphic design work to RJI, the Jouranlism School and its various programs. He also works with RJI's fellows, providing technical assistance when needed.
Many throughout the School and RJI wrote nomination letters praising Henderson's work ethic and described him as a can-do staffer with a willingness to help.
"Lamar is an out-of-the box thinker, who creatively addresses issues and comes up with solutions. He never says no, instead he will thoughtfully take the time to dig deeper into an issue and come up with a solution."
"His goal is to make each type of communication more effective. His work is superb. And, when I see changes and edits that I want to have made, he easily accepts the new ideas and makes the edits."
"I value his integrity and work ethic and believe he embodies the characteristics required in staff excellence."
"He is like the man in the wizard of oz behind the curtain. You almost never see him, but he does all these amazing things behind the scenes."
Henderson has been with the university since 1991, having worked as a graphic designer, website administrator, writer and editor in organizations such as the MOREnet (the Missouri Research and Education Network), Integrated Technology Service in MU Healthcare and the Assessment Resource Center. He earned a bachelor's degree from MU in 1987.
The tribute, formerly known as the Pat on the Back Award, was renamed in 2009 in honor of Amy Lenk, who retired in 2009 after 35 years of service with the School. The recognition is underwritten by the Hogle School of Journalism Endowment Fund, created by a gift from the estate of Wilma L. Hogle (BJ '46).
Updated: May 26, 2021
Related Stories
Expand All
Collapse All
---