Missouri School of Journalism welcomes record number of Walter Williams Scholars to campus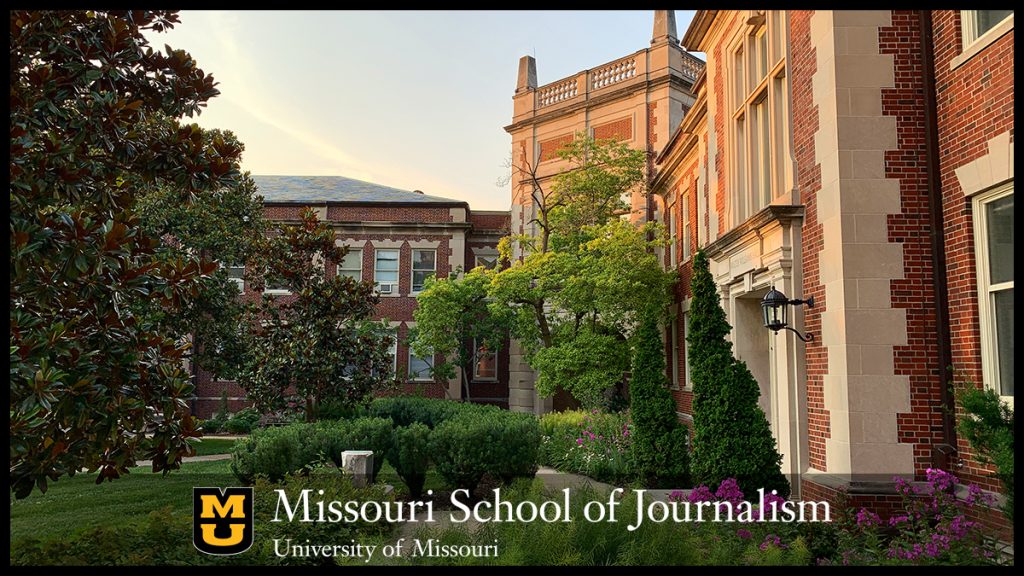 The Walter Williams Scholars program represents the highest level of student distinction in the J-School
Columbia, Mo. (Sept. 19, 2022) — The Missouri School of Journalism welcomed 105 exceptional students this fall as they begin their studies in journalism and strategic communication as Walter Williams Scholars. The talented students come from 20 states.
For 19 years, the Walter Williams Scholars program is the highest level of student distinction in the Missouri School of Journalism. It is named for the School's founding dean and accepts the highest-achieving freshmen by invitation only.
"We are delighted that these high-achieving students have chosen Mizzou," said Brian Brooks, associate dean emeritus and Walter Williams Scholars program faculty lead. "They are destined to do great things, and it will be fun to follow them."
To qualify as a Walter Williams Scholar, students must have earned excellent grades in high school, earned exceptional scores on the ACT or SAT and earned admission to the MU Honors College. The scholars are selected by invitation only, and there is no application process.
These scholars are directly admitted into the journalism school their freshman year and assigned faculty mentors. The mentors serve as resources for the scholars, providing guidance and advice. Other benefits for each scholar include an academic scholarship of varying amounts and a $1,000 scholarship to study abroad or in the School's programs in New York City and Washington, D.C., at any time before graduation.
"We're so proud of all our incoming students who have distinguished themselves through their high school programs," said Lynda Kraxberger, undergraduate dean. "Through the years, our scholars have proven themselves to be inquisitive, talented and ambitious. I am always eager to learn as much from them as they learn throughout their years at the J-school."
The Fall 2022 class of Walter Williams Scholars is
Zachary Akeson, Lees Summit, Mo.
Sophia Anderson, Irvine, Calf.
Paige Atkinson, Raytown, Mo.
Mercy Austin, Colorado Springs, Colo.
Savannah Avery, Highlands Ranch, Colo.
Bianca Bakley, Norwalk, Iowa
Finn Belleau, Elmhurst, Ill.
Avery Bennett, Lamar, Mo.
Brooke Beste, Wildwood, Mo.
Amy Boehm, Wheaton, Ill.
Maggie Bunch, Olathe, Kan.
Lily Burger, Elgin, Ill.
Kyle Button, Saint Charles, Mo.
Jeffrey Calhoun, Lincoln, Neb.
Saylor Campbell, Sugar Land, Texas
Margaret Carlson, Park City, Utah
Dani Carr, Glenview, Ill.
Dylan Christopherson, Eden Prarie, Minn.
Laine Cibulskis, Bolingbrook, Ill.
Charlotte Cicero, Palos Verdes Estates, Calf.
Matt Clark, Maryville, Ill.
Delaney Collins, Saint Peters, Mo.
Kyndall Cook, Tulsa, Ok.
Wylie DeWeese, Mound Valley, Kan.
Ashley Dickey, St. Louis, Mo.
Megan Dorr, Cincinnati, Ohio
Gillian Fast, Fayetteville, Ark.
Alyssa Fitgerald, Boonville, Mo.
Greta Frymire, Columbia, Mo.
Austin, Garza, Parkville, Mo.
Molly Gibbs, Sacramento, Calf.
Emily Goben, Webster Groves, Mo.
Alex Goldstein, River Forest, Ill.
Eli Goodwin, New Orleans, La.
Kaitlin Green, Stilwell, Kan.
Matt Guzman, Austin, Texas
Lilley Halloran, St. Louis, Mo.
Paige Halter, Ellisville, Mo.
Mia Hanlon, Clarendon Hills, Ill.
Lainey Hogg, Kirkwood, Mo.
Scout Hudson, St. Peters, Mo.
Benjamin Hughes, Wildwood, Mo.
Briana Iordan, Long Grove, Ill.
Macy James, Kearney, Mo.
Theo Johnson, Missouri City, Texas
Grayson Johnston, Holts Summit, Mo.
Billy Jones, Nashville, Tenn.
Taylor Kelley, McAlester, Ok.
Eric Kiekeben, Westerville, Ohio
Ava Kitzi, Columbia, Mo.
Abigail Klinkerman, Pearland, Texas
Grace Knight, Overland Park, Kan.
Tanvi Kulkarni, Ballwin, Mo.
Shane LaGesse, St. Louis, Mo.
Bishop Lamm, Memphis, Tenn.
Tori Larner, Lake St. Louis, Mo.
Kate Lopez, Columbia, Mo.
Fletcher Mantooth, Dallas, Texas
Elia Mast, Lawrence, Kan.
Aidan Mauck, Bolivar, Mo.
Emma McPherson, Cary, Ill.
Anthony Messerly, St. Louis, Mo.
Madi Morgan, Hornersville, Mo.
Joe Mormino, Kansas City, Mo.
Logan Morris, Kankakee, Ill.
Jay Motiwala, North Potomac, Md.
Kara Moulder, Lees Summit, Mo.
Reesi Nesbitt, Brentwood, Tenn.
Nam Nguyen, Cedar Rapids, Iowa
Audrey Norquest, Garden City, Kan.
Isabelle Paley, Mason, Ohio
Suraj Patel, Lees Summit, Mo.
Katie Priscott, Stamford, Ct.
Kavya Ramesh, Fenton, Mo.
Olivia Reynolds, Kansas City, Mo.
McKenna Riddle, Tucson, Az.
Kelly Ritter, Manchester, Mo.
Ashley Rodio, Highlands Ranch, Colo.
Christina Rodriguez, Blue Springs, Mo.
Avery Roehler, Lees Summit, Mo.
Cristal Sanchez, Rockford, Ill.
Carrie Sandler, High Ridge, Mo.
Sienna Savas, St. Charles, Mo.
Mia Scharpf, Berwyn, Ill.
Nataleigh Scheller-Houska, St. Louis, Mo.
Kate Schreiber, St. Louis, Mo.
Hannah Schuh, Kansas City, Mo.
Zildjian Smashey-Larsen, Hannibal, Mo.
Genevieve Smith, Flagstaff, Az.
Henry Smith, Dallas, Texas
Ava Symanski, Eagle, Colo.
Austin Thomas, Lees Summit, Mo.
Clare Tyson, Wentzville, Mo.
Heidi Vial, Scottsdale, Az.
Elsie Vieth, Hermann, Mo.
Vijay Viswanathan, Chesterfield, Mo.
Makayla Voris, Columbia, Mo.
Jonas Wall, University City, Mo.
Charlie Warner, Kansas City, Mo.
Ellie Weien, Colorado Springs, Co.
Kate Wexell, Shiloh, Ill.
Jude Wheatley, Fairview, Texas
Edie Wheeler, Kirkwood, Mo.
Rory Whetstone, Mt. Prospect, Ill.
Meghan Williams, Rolla, Mo.
Updated: September 19, 2022
Related Stories
Expand All
Collapse All
---