Investigative Journalism Workshop
Summer in-person, on campus, workshop dates: June 23-28, 2024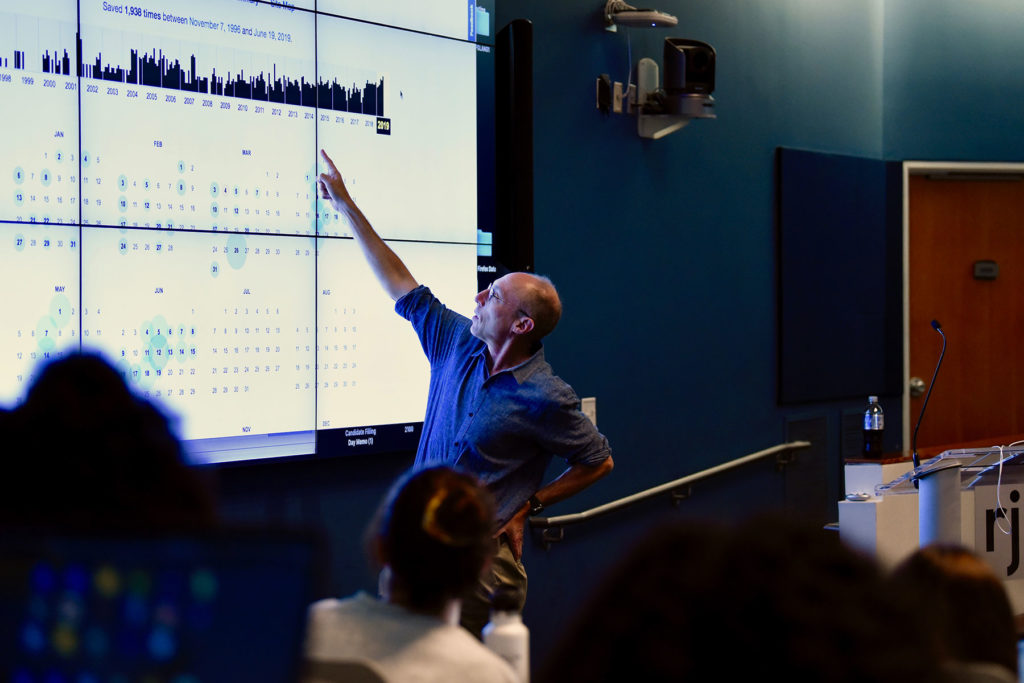 During the week-long Investigative Journalism Workshop, students will leave with the skills they need to do their own investigations and be inspired with ideas to take back to their schools. The workshop is taught by investigative reporters who have worked at top news organizations such as The New York Times or ESPN and by experienced Mizzou faculty.
During the workshop, participants stay in a Mizzou residence hall which is staffed with residence hall counselors.
Highlights of the workshop include:
How to use the web and social media to find information and background people.
How to conduct better interviews that get people talking to you.
How to analyze data to pull meaning from numbers and lists.
How to tell better stories.
How to find better story ideas.
2024 Workshop Details
Workshop dates: June 23-28, 2024
Application deadline: TBD
Location: on-campus
Cost: TBD (scholarships available)
Questions?
For more information, please contact Ron Kelley.