Missouri University Journalism Workshop
Summer 2024 in-person, on campus, workshop dates: June 23-28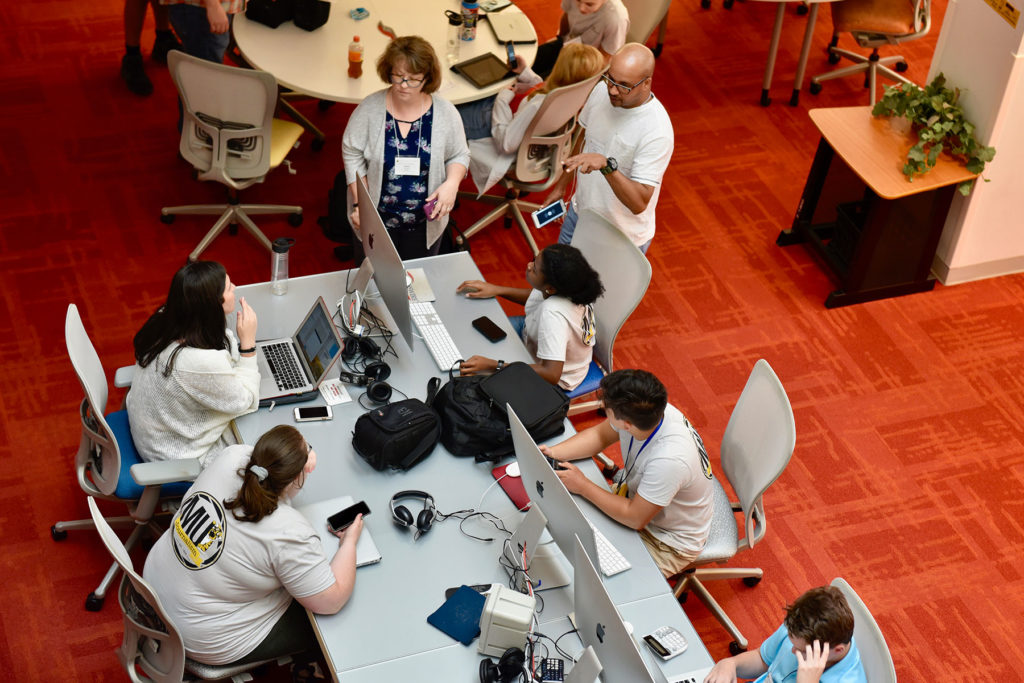 Are you interested in expanding your journalism skills and learn from top journalism educators and professionals? The Missouri School of Journalism invites you to join us for an exciting in-person, on campus, experience June 23 – 28, 2024.
During the workshop, you will learn from the School of Journalism faculty and leading journalism professionals on how to improve your writing, interviewing and storytelling skills. The workshop will also cover techniques for audio, podcasting and video along with learning the tools for being a good investigative reporter.
Students will be immersed in learning The Missouri Method of journalism, hands-on learning by doing. Sessions will include exercises for writing and interviewing, plus opportunities for coaching. Bring story ideas you want to develop for next school year, samples of work you want to enhance, or just come and learn as much as you can to make you a better journalist.
Original reporting experience will give students real newsroom skills and allow for more creative work. The workshop will also focus on reporting accuracy and covering diverse communities that are often left out of the news coverage.
2024 Workshop Details
Workshop dates: June 23-28, 2024
Application deadline: TBD
Location: on-campus
Cost: TBD (scholarships available)
Don't take our word for all you will learn by attending the summer workshop. Here is what participants from 2020 had to say about their experience:
"I really enjoyed the workshop and feel like I have learned a lot that I can bring back to my high school journalism program!"
"It was helpful to show me different paths in journalism and expand my view of what being a journalist could mean for me as a career path. It was also nice to meet some of the faculty that would teach me if I go to Mizzou."
"The workshop was very informative, I was grateful for the wide reach of topics and skills covered. I also really appreciated the hands-on assignments/practice as well as the feedback we were able to receive in small groups. The opportunity to apply these concepts and strategies helped me solidify everything I learned. Thank you so much for this incredible opportunity! I will definitely recommend the workshop to anyone I know with an interest in journalism!"
"It was a great opportunity for me and I'm glad I get to take back the information I got to my school's newspaper. I learned a lot about how to fix my stories, and what to do during interviews, and I also got feedback on how much I should put into those stories and when to calm down on the writing. I also learned about what I should do to continue doing journalism in the future."
"I really loved the workshop. All the talks were helpful and brought something new to the table. The workshop only encouraged my love and passion for journalism."
Questions?
For more information, please contact Ron Kelley.