Missouri University Journalism Workshop
Learn to be a journalist in multiple real-world settings.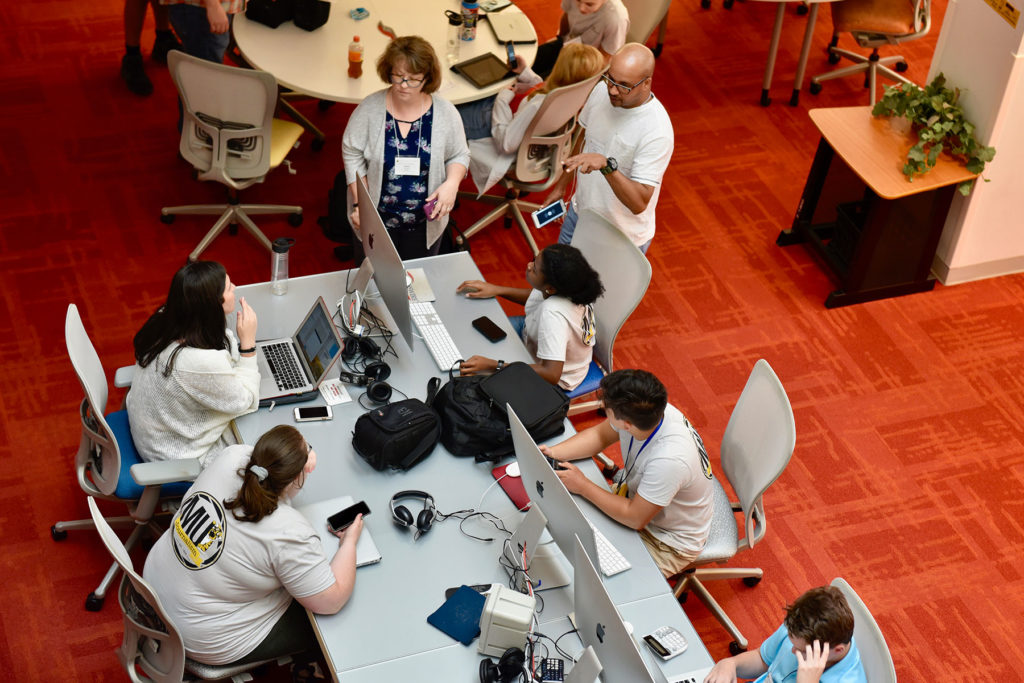 Discover the fast-paced world of professional journalism! Learn how to cover issues, news, and current events. Your instruction will be guided by faculty experts at the Missouri School of Journalism as well as industry professionals. Skills you will work on include:
Mobile Technologies: Learn how to interview sources, shoot video, take photos – do everything you need for your story – while you're on location. In today's world, journalists can work from anywhere.
Social Media: Use Twitter, Snapchat, Facebook and other social platforms to engage with the public, gather information and more for all stages of your reporting.
Documentary Journalism: Go beyond same-day turnaround reporting and try your hand at long-form storytelling. You'll learn new investigative and technical skills in this exercise.
Data Journalism: Dig deep into publicly-available information stored in government databases to discover facts and statistics. Learn how to produce graphics that visualize that information for the public.
Plenty More: Web design and production, narrative writing and story structure, other timely and current topics.
Application Deadline: Pending
The MUJW workshop will allow students to investigate and develop packages across many areas of coverage. Students will be immersed in learning The Missouri Method of journalism at the world's oldest journalism school. Working in The Donald W. Reynolds Journalism Institute as well as having exposure to the Columbia Missourian and KOMU TV-8, mid-Missouri's local NBC affiliate, students will have the opportunity to learn from teaching professionals in the industry while getting the chance to research and develop original story ideas for the Urban Pioneer, MUJW's online publication.
Original reporting experience will give students real newsroom skills and allow for more creative work. Since not all assignments pan out, visiting journalists and faculty will have information on current issues that can generate more ideas for coverage. We will also focus on accuracy and covering diverse communities that are often left out of the news coverage.
During the workshop, participants stay in a Mizzou residence hall which is staffed with residence hall counselors. Participants eat at Plaza 900 dining hall for breakfast and dinner.
Student work may be published on the MUJW Urban Pioneer website and in the School's professional, real-world, award-winning news outlets:
More Information
For further information, please contact Ron Kelley.