Grad Student Selected as 'New Voices Scholar' by Associations of Independents in Radio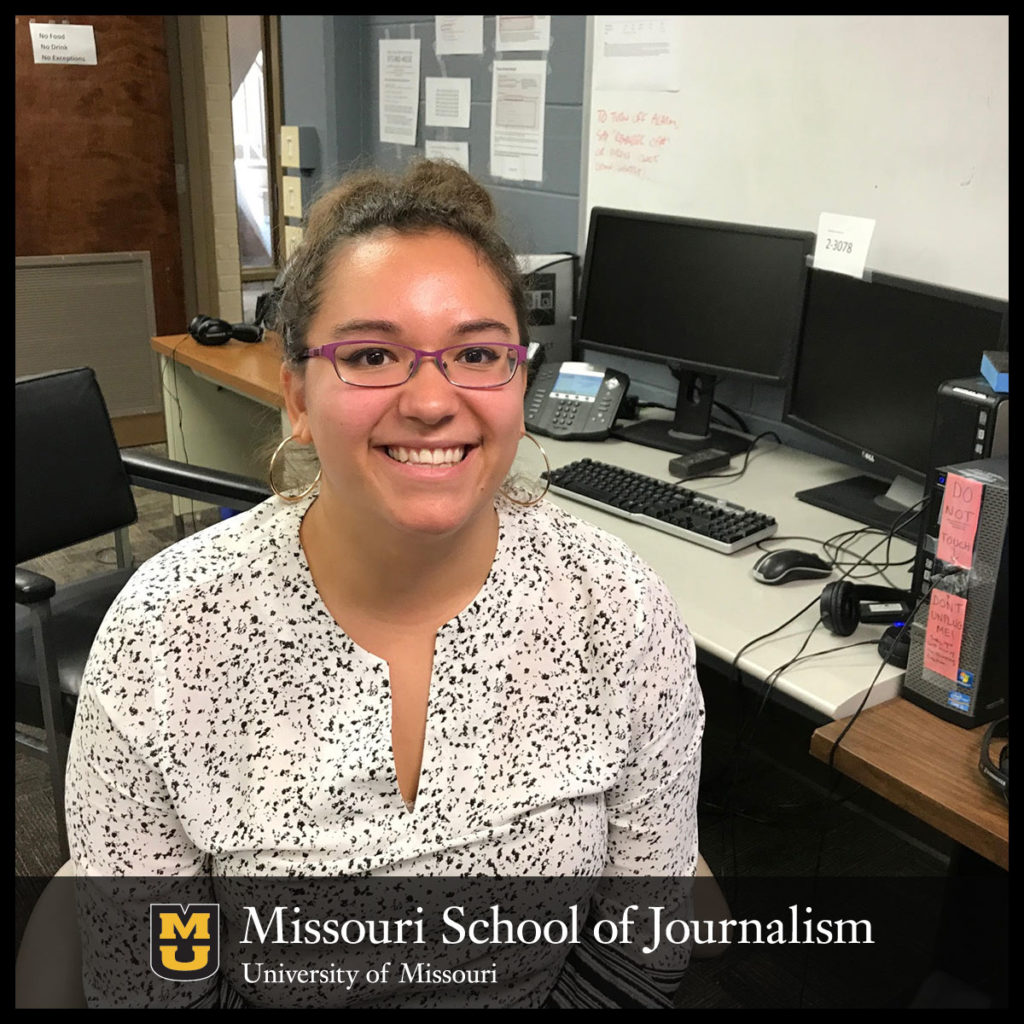 Missouri journalism grad student Elena Rivera has been named a "New Voices Scholar" and awarded a full ride to attend the 2017 Third Coast Conference to be held Nov. 9-11 in Chicago.
Elena Rivera Receives Cash Award and Full Ride to Attend AIR Media Third Coast Conference in Chicago
Columbia, Mo. (Sept. 19, 2017) — Missouri journalism graduate student Elena Rivera was chosen as an Associations of Independents in Radio (AIR) New Voices Scholar for the 2017 Third Coast Conference to be held Nov. 9-11 in Chicago.
Rivera's work at KBIA-FM as a reporter and producer over the last year, as well as her focus on mental health reporting, contributed to her being selected. She joins a cohort of 16, the largest cohort yet, from a pool of 200 applicants.
"When Elena told me she received this award, she was shocked. I wasn't," said Ryan Famuliner, KBIA news director. "I'm not sure who would be a stronger candidate than she is; her passion for audio storytelling is energizing. She's also been great at soaking up as much knowledge about the craft as she can, even going as far as reaching out to local public radio stations when she's travelling to see if she can stop by to learn about their operation."
AIR and Third Coast offer scholarships once a year to help diverse, early-career audio journalists build both their network and craft, as well as highlight voices not often heard on radio and provide these new voices with tools needed to make a mark in audio reporting and production.
New Voices Scholars are awarded between $500 and $1500 and given full funding to attend the Third Coast Conference in Chicago. Scholars attend a day of training, tailored to the needs of the cohort, before the conference. At the conference itself, scholars have the opportunity to have their audio pieces critiqued by industry leaders and attend workshops to deepen skills in their specific audio interest areas. All winners also participate in a specific "New Voices" session at the conference as well as submitting a brief report at the conclusion of the conference.
New Voices Scholars also become part of an AIR Media alumni network, with more than 160 journalists available to offer support and job-seeking advice. Previous AIR New Voices Scholars have included producers and reporters at Gimlet, 1A, Radio Ambulante, StoryCorps, This American Life and NPR affiliates across the United States.
Updated: October 23, 2020
Related Stories
Expand All
Collapse All
---