Missouri School of Journalism's Lee and Porter accepted into MU research development programs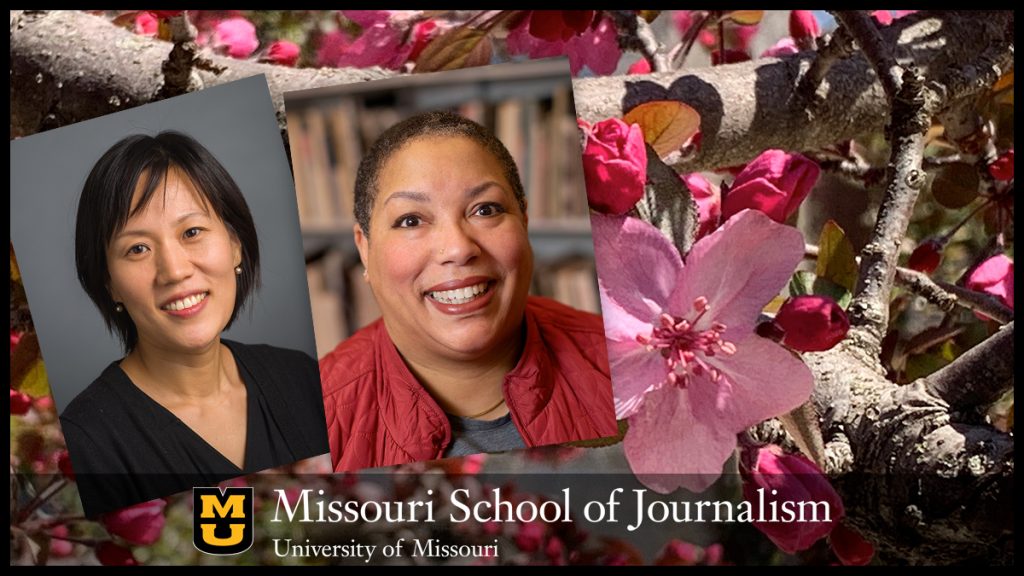 At different points in their careers, Sungkyoung Lee and Jeannette Porter are seizing the opportunity to take their research to the next level
Columbia, Mo. (March 25, 2022) – Two Missouri School of Journalism professors have received research development fellowships from the Mizzou Office of the Provost and the Office of Research and Economic Development. Sungkyoung Lee and Jeannette Porter were chosen to receive the fellowships, which offer workshops and other career-building events designed to foster collaboration and create new opportunities for research work.
"Dr. Lee and Dr. Porter are emblematic of the school's commitment not only to excellent research, but to continually improving that research in service of the communities we impact," said David Kurpius, dean of the School of Journalism. "These scholars approach each day with the attitude that their best work is ahead of them, and that drive to create impactful research is an important part of what makes this the finest school of journalism in the world."
Lee, an associate professor whose work revolves around the effects of media and health messages on audiences, has been accepted into the Mid-Career Research Development Fellows Program. The two-year program will provide support in areas such as service commitments, collaborative work, promotion criteria, and other topics geared toward assisting faculty at the midpoint in their careers.
"Research can have a better impact — and can serve society better — when it is interdisciplinary, and that is one of my big goals with this program," Lee said. "I hope the program helps me get exposed to more people outside the School of Journalism so that I can increase my collaborative work."
Lee is the director of the PRIME (Psychological Research on Information and Media Effects) Lab, which, Lee said, proposes and tests elements of storytelling to see which are successful and which are not. These tests range from eye-tracking experiments to studies examining how health professionals communicate to patients and minority communities.
While Lee's fellowship is designed to support her during the middle of her career, Porter, an assistant professor who came to the School of Journalism in 2016, will take part in the Early Career Research Development (ECRD) Fellows Program. Porter hopes the program will help connect her research with the audiences it impacts.
"My core research to date sits at the intersection of communication, religion, sociology and psychology," Porter said. "It's not a well-trodden intersection, and I'm eagerly looking forward to the guidance the ECRD Fellows Program can provide me in establishing my body of work."
Porter's work studies how Black communities communicate about mental health, and she is also working to support marginalized voices in academia by building a peer-support model for research writers who want to make their voices heard.
During the three-year ECRD program, Porter will receive career support covering grant opportunities, research plans, writing workshops, and other topics while connecting with peer researchers.
Both Lee and Porter are set to present at this year's International Communication Association conference in Paris, one of the most prestigious conferences for communication scholars worldwide.
Updated: March 25, 2022
Related Stories
Expand All
Collapse All
---