Caleb O'Brien Wins $12,000 O.O. McIntyre Fellowship
The Postgraduate Honor Will Allow Him to Tell Stories of Paraguay's Society, Politics and Environment
By Rebecca Dell
Columbia, Mo. (June 12, 2015) — Missouri School of Journalism master's student Caleb O'Brien has won the O.O. McIntyre Fellowship, the most prestigious postgraduate award given by the Missouri School of Journalism.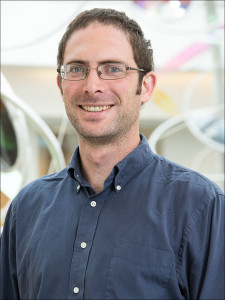 The program's one-year, $12,000 stipend allows a recent graduate to delve deep into a reporting and writing project. O'Brien plans to travel to Paraguay, a landlocked South American country of 7 million people.
"I'm honored and deeply grateful to receive the McIntyre," O'Brien said. "For me, as a reporter, the opportunity to spend a year exploring big, complicated issues in a challenging environment will be invaluable."
O'Brien, a Columbia, Missouri, native, will graduate with his master's degree in journalism in December 2015. At the School of Journalism, he has focused on science and environmental reporting. O'Brien earned his undergraduate degree in philosophy-neuroscience-psychology from Washington University in St. Louis in 2009.
He spent two years beekeeping with the Peace Corps in Paraguay from 2009 to 2011. During his time there, O'Brien said he saw many complex issues worthy of journalistic coverage and a lack of nuanced English-language coverage. In 2013, he worked as an agribusiness specialist for Peace Corps Response in Panama.
"Paraguay typifies many of the issues confronting the world today, including environmental degradation, extreme income inequality, organized crime and the opportunities and challenges of rapid modernization," O'Brien said. "But Paraguay is itself sui generis: bilingual, emerging from the long shadow of a dictatorship and the even longer shadow of a devastating war, and possessing a durable and independent culture."
Here's what O'Brien has to say about some of the stories he hopes to cover during his fellowship:
The peasants who brought down a president: I've yet to see a satisfactory accounting of why then-president Fernando Lugo was booted from office in June 2012, but many point to a violent dispute between landless peasants and a wealthy landowner as an pivotal event leading to his eviction. I would like to track down those involved in the dispute and tell their stories.
Crucified: On several recent occasions, bus drivers and government workers in Paraguay have had themselves crucified (literally) in protest. I hope to explore what drives someone to take such extreme action by focusing on one or two of the protesters.
Faces of Tereré: The national drink in Paragay is tereré, a cold version of maté — the tea-like drink popular throughout South America's southern cone. Drinking tereré is an important social activity, and the process is replete with ritual and tradition. To drink tereré, you need three pieces of equipment: the guampa (a cup, often made from wood or horn), the bombilla (a metal straw with a coarse filter covering the bottom) and the jarra (a thermos or pitcher). As deeply personal, quotidian objects, tereré kits often reflect their owners' interests, political affiliations, histories and socioeconomic statuses. I hope to do on ongoing series of environmental portraits of Paraguayans with their tereré kits. The series would document both the breadth of the tradition and the range of Paraguayan lives and lifestyles. An exciting project in its own right (to me, at least), the portraits could help fill any downtime I might have in other projects and serve as a tool for finding new sources and stories.
"I hope the work I produce over the duration of the fellowship will benefit a country and a people for whom I care a great deal," O'Brien said.
Updated: September 8, 2020
Related Stories
Expand All
Collapse All
---