Zahra Rasool Wins O.O. McIntyre Fellowship, Will Tell the Stories of Women Empowering Change in India
The Honor, with its $12,000 Stipend, Is the Highest Postgraduate Award Offered by the School
Columbia, Mo. (May 12, 2014) — Zahra Rasool will tell the stories of women empowering change in India as the winner of the O.O. McIntyre Fellowship. It is the highest postgraduate award given by the Missouri School of Journalism.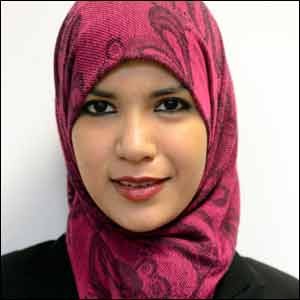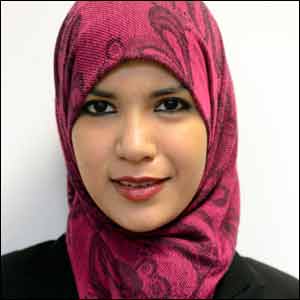 The prestigious postgraduate award offers a $12,000 stipend, paid in monthly installments over a calendar year, to enable a recent graduate to pursue a writing project. Rasool will graduate with a master's degree in journalism in spring 2015; she earned her bachelor's in journalism in 2013.
The idea for the project came out of a conversation with Sunita Aron, the Lucknow editor of the Hindustan Times (HT), the second most widely read English-language daily newspaper in India. Aron mentioned that the newspaper had started the HT Woman of the Year award and was overwhelmed by the thousands of nominations received from all over the country. With only one award to be given, Aron wished she could give a voice to all of these incredible women who worked to better their communities, villages, districts and society at large.
Even though India is the world's largest democracy where the constitution provides equal rights for women to participate in civil and political life, it has one of the lowest rates of women's participation in politics.
According to the Inter-Parliamentary Union (IPU), an international group that compiles data on women in national parliaments, India ranks 111 when it comes to women's participation in politics. With only 11.4 percent of women representation in the Lok Sabha or the Lower House and in the Rajya Sabha or the Upper House, India lags behind many countries, including its neighbors Pakistan and Nepal. The lack of political representation of women today is one of the reasons the 614 million women in India are still a disenfranchised group.
Rasool decided she would like to do a series of multimedia stories of women in rural areas who are working through the political process for empowerment and to bring about positive change. Rasool's goal is to produce 5-10 minute video vignettes of at least five women, to be accompanied by a long-form narrative piece about the woman, her struggle and the larger societal problem in a national context. The stories will be geared toward an international audience.
Among the stories that might be told are the following:
Vandana Bahadur has given women a voice in a remote part of Jhabua in the central Indian state of Madhya Pradesh. She is known as the woman of steel in an all-male gram panchayat, or local village government. Bahadur urged women to talk about their problems in meetings that she organized in each phaliya, or hamlet. Women soon started matching the men in strength at the meetings of the gram sabha, which represents three villages and has a population of more than 26,000 people. Bahadur used the women's attendance to raise the larger issue of sanitation and convinced them of the need to equip their houses with toilets. Because of her efforts, one village, Khalkhandvi today has toilets in 75 percent of the 379 houses.
Bulbul Godiya is the Additional Advocate General of Uttar Pradesh, the poorest and most populated state in India. She is the first woman to be appointed to this coveted post in history of the state. Godiya's dynamic presence in the court as well as her dedication to social causes for the progress of women in Uttar Pradesh has made her one of the most inspirational women in the state.
Rekha Chauhan leads the Mahila Swarozgar Samiti (Women Self-employment Committee), a group of over 10,000 women, mostly Dalit, in the Arajiline block of Varanasi in North India. Chauhan's seminal contribution is towards empowering Dalit women in decision making and having their say with dignity within their homes, communities, government schemes and politics. Gram sabhas, or local self-government meetings, that were not held for past 60 years are now being held regularly and with active women's participation.
Rasool has personally experienced what it means to be a girl in a society where the opportunities available for men and women are not always equal. She was the first female in her family to leave India to pursue an education, a decision that was initially met by a lot of opposition.
"I hope that the project can inspire people in India, especially women to not just participate in local and national politics but become more politically aware and active in their personal lives, too," Rasool said.
Updated: July 27, 2020
Related Stories
Expand All
Collapse All
---