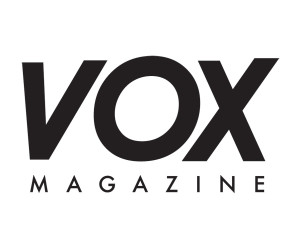 Vox Magazine
blends Columbia's urban mentality and hometown familiarity into a smart, small-city tabloid. The magazine profiles the human condition, exposes local culture and provides reviews, tips and trends that tell readers what's happening and where to be.
For more information, visit the Vox website.
With an ear to the underground and an eye out for the unique, Vox brings mid-Missourians an analysis and reflection of contemporary issues with useful and provocative articles.
Vox publishes a weekly print edition and a daily website, providing insight on local news and culture. The VoxMagazine.com website has 30,000 weekly unique visitors. The print edition has a weekly circulation of 10,000. It is distributed in the Thursday edition of the Columbia Missourian and can be picked up at drop locations around town and on all three college campuses.
Vox has been recognized by the Association for Education in Journalism and Mass Communication, the Society of Professional Journalists and the William Randolph Hearst Foundation in their annual student awards contests the past several years in the areas of general excellence, investigation and analysis, profile and feature writing and design.